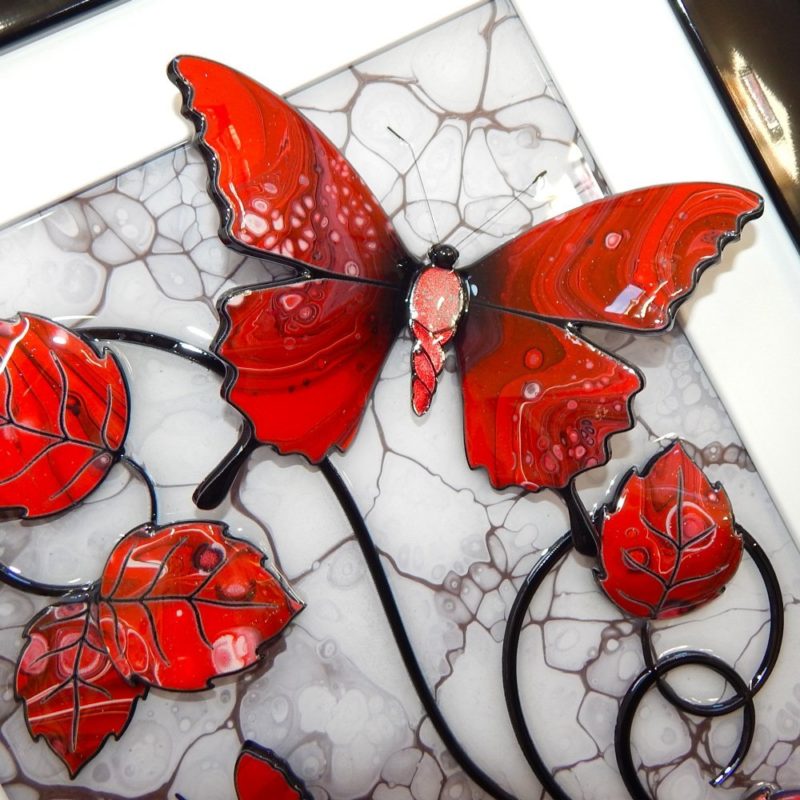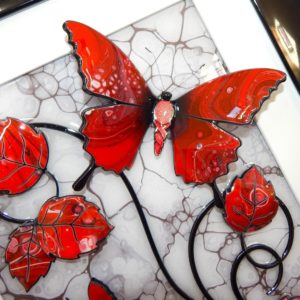 For centuries memorial jewellery has been worn by those who have lost someone close to them. With remembrance jewellery going as far back in history as ancient Egypt, it's easy to see why rings and pendants are a popular choice for people suffering loss and bereavement. But jewellery isn't the only way we can keep late friends and family close to our hearts. Turning ashes to art and wall decor gives our loved ones pride of place in our homes. 
While jewellery stays with us wherever we go, beautifully made memorial art grounds us with lasting memories, decorating our walls and bringing comfort. Whether we're alone or entertaining guests, having meaningful artwork to honour our dearest family members can fill the home with love and warmth. 
The significance of turning ashes to art
Wall art made from the ashes of loved ones is a fantastic way to remember those who have passed. It's important for anyone going through loss to find ways to remember their loved ones, even through moments of pain. This is all a part of the healing process, and ensures that we are not just mourning their death, but celebrating their life too. 
Unique cremation memorial paintings are all about celebration. Through artistic expression, they can capture the essence of beloved friends or family. They allow you to honour the spirit of someone you love via a creative and positive medium. 
Memorial art with meaning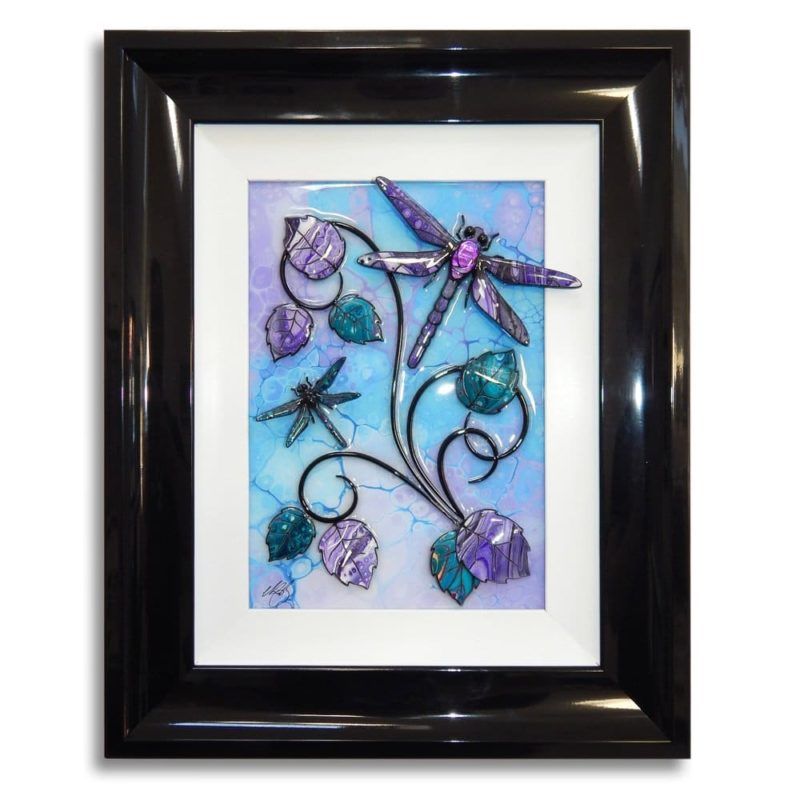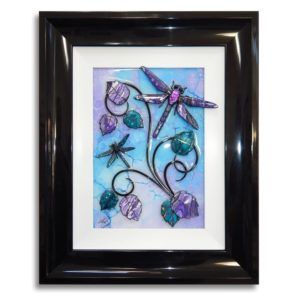 When it comes to finding the right artwork to commemorate loved ones, it's important to choose something that means something to you. The right piece of art needs to speak to you and make you feel connected with the person who is no longer in the physical world. 
While some people have clear ideas of the type of painting or art piece they want, others may need help and inspiration. One of the ways that many memorial artists like to express themselves through their work is through symbolism. 
For instance, this stunning ashes into art range by Kevin encapsulates the ashes of loved ones into the body of a butterfly or dragonfly. Butterflies have much spiritual significance in a number of cultures and religions. Universally, the butterfly is a symbol of rebirth and immortality, making it the perfect emblem for remembrance. It marks the belief of life after death because of its metamorphosis, transforming from a caterpillar on the ground to an ethereal creature that soars through the sky with eternal beauty. 
Similarly, the dragonfly has also become a symbol for those who are grieving the loss of someone close to them. The dragonfly's beautiful iridescent wings and the way it takes flight over water also signifies the potential for finding life's deeper meanings. This can give anyone who is going through loss a feeling of comfort.
Getting ashes art made online 
Getting beautiful cremation memorial artwork made online is easy at Footprints & Whispers. We have a range of exquisite and meaningful memorial gifts for the home, and we make the process as convenient as possible during such as sensitive time. 
Our 3D butterfly art is crafted by a British artist, turning ashes to art, and making each piece utterly unique to the individual. Made by infusing your loved one's cremation ashes with acrylic paint and 3D designs, you can have your friend or family member encapsulated in the body of a butterfly forever. We also create elegant glassware and cremation sculptures from ashes in a wide variety of colours and designs.
To make the process simple and stress-free, we will send you a secure pouch and return envelope after you have chosen your art piece and paid through the online checkout. Depending on your personal circumstances, you can either post it back, have it collected by a courier, or hand-collected by a member of our team. We will do our best to accommodate your needs when it comes to transporting your loved one's ashes. You can even choose to deliver the ashes yourself by appointment if you prefer. 
We normally need the equivalent of two teaspoons full of ashes or soil, and any unused ingredients will be returned to you with the final artwork. 
Buying remembrance art for someone else
If you are looking at buying ashes art as a gift for someone you know, there are a number of things to bear in mind. There are many different cultural and religious perspectives on cremation, including how cremation ashes should be stored or handled afterwards. For instance, some Roman Catholic churches may not allow for the scattering of ashes and permission from a bishop may be required for those who wish to keep the ashes in their home. For Muslims, Jews and Mormons, cremation is normally prohibited. 
In addition to the different religious and cultural aspects to be aware of, there are also very personal beliefs or people's own family customs to take into account. If you do want to purchase a memorial gift for someone else, be sure to speak to them first and get permission to use the ashes.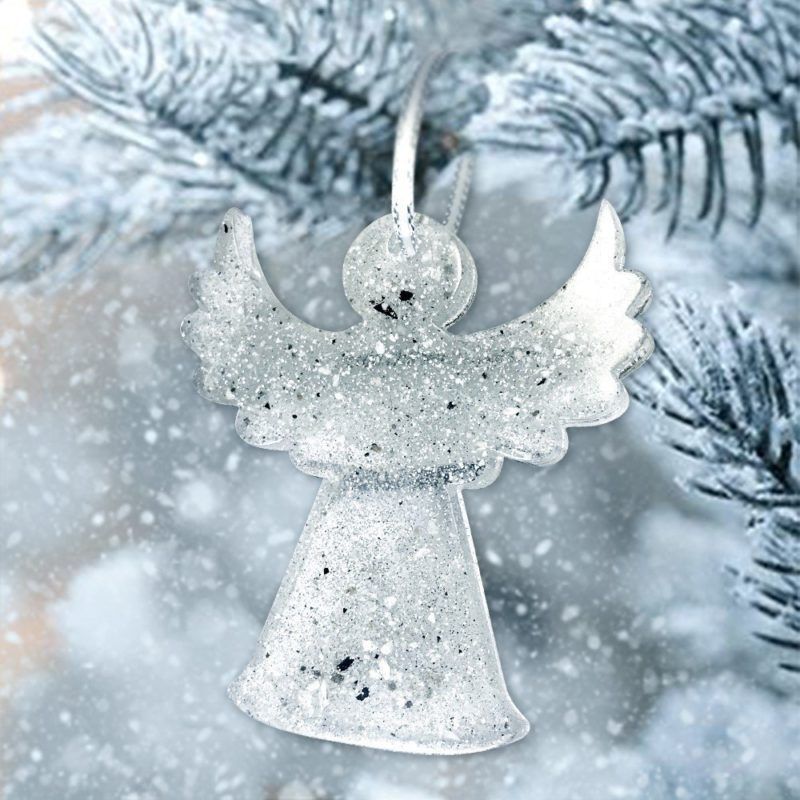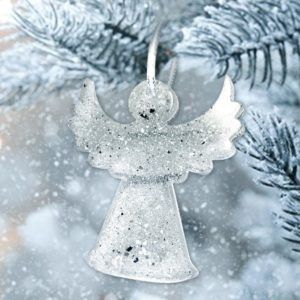 We also feature a number of home decorative items that can be made with the hair of your loved ones instead. Our Angel Tree Decoration, which is the perfect gift at Christmas time, is a stunning Crystarosin ornament that can be created with both cremation ashes and hair. It can even be made with a pet's ashes or fur, like many of our other gifts for pet lovers. 
Whatever you decide, our experienced team will handle the design process with complete sensitivity, and treat all materials such as hair, ashes or fur with the utmost respect and care. 
Browse our beautiful range of memorial gifts for the home and find something special today.