Artisan of the Month – Annie
Welcome to our latest Artisan of the Month Blog.
It is wonderful to hear from people who say that, after reading a Blog, they explored the artisan's collection and decided to purchase one of their memorial keepsakes.
Experience/Qualifications?
I do not have any formal qualifications and I am self taught via YouTube.
How long have you been doing this?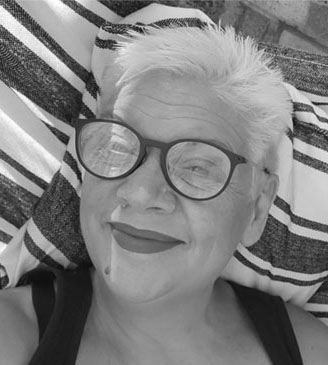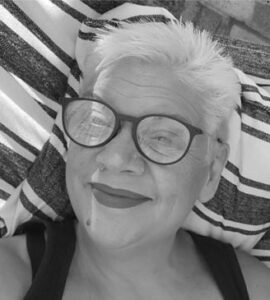 I have been making lampwork beads for over 10 years.
What got you into Jewellery making?
It was a hobby that progressed from buying glass beads to making them myself.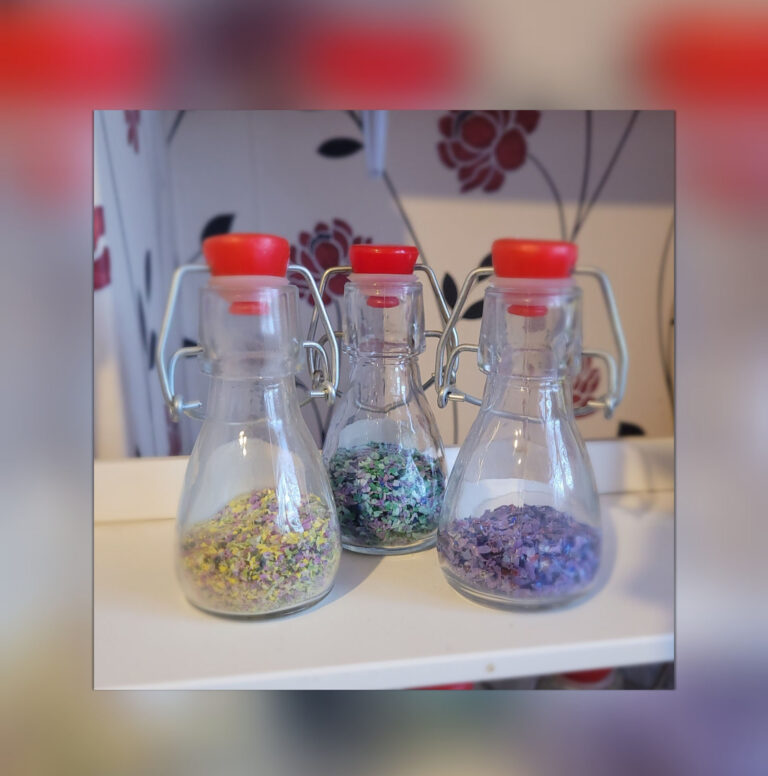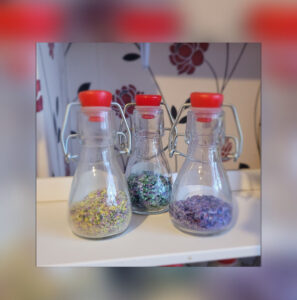 Why is memorial jewellery important to you? 
My son Daniel was diagnosed with a brain tumour at the age of 2. He was very lucky and survived (now age 20). 
I wanted to help other less fortunate than myself and provide comfort and a way to be close to the ones they have lost.
How do you ensure the quality of each piece you make?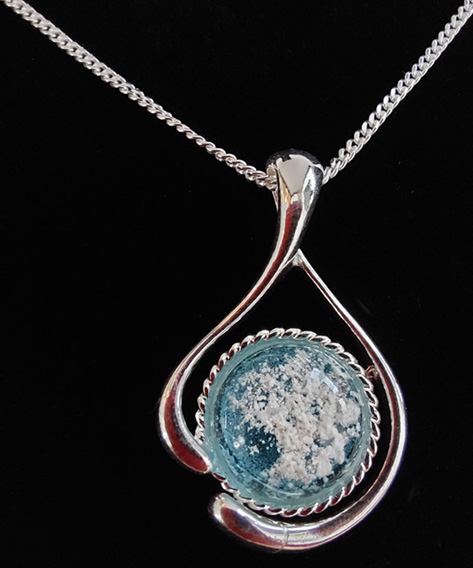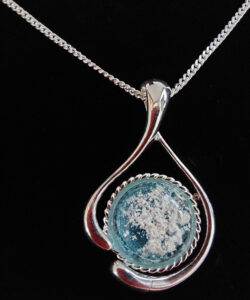 Each customer's ashes are treated with the utmost respect. It is very important to me that every piece is of the highest standard.
How is each item unique?
As each bead is handcrafted, it is impossible to create 2 beads identical, be it the colour patterns or the placement of the ashes.
Your Favourite Piece and why?
I think my favourite piece would have to be the Ashes Memorial Glass Bead.  It is my own design and the swirl creates a beautiful 
pattern in the mixed colours. It is the perfect size to hold in your hand to bring the customer closer to their loved one.
Why do you choose the materials you do?
Glass is a very durable material when annealed.  It will last forever and will always look like the day it was made. 
How do you incorporate the ashes/hair into the jewellery?
The ashes are included on top of the chosen colour then a layer of clear glass is added, sealing the ashes within the bead and therefore can never be removed.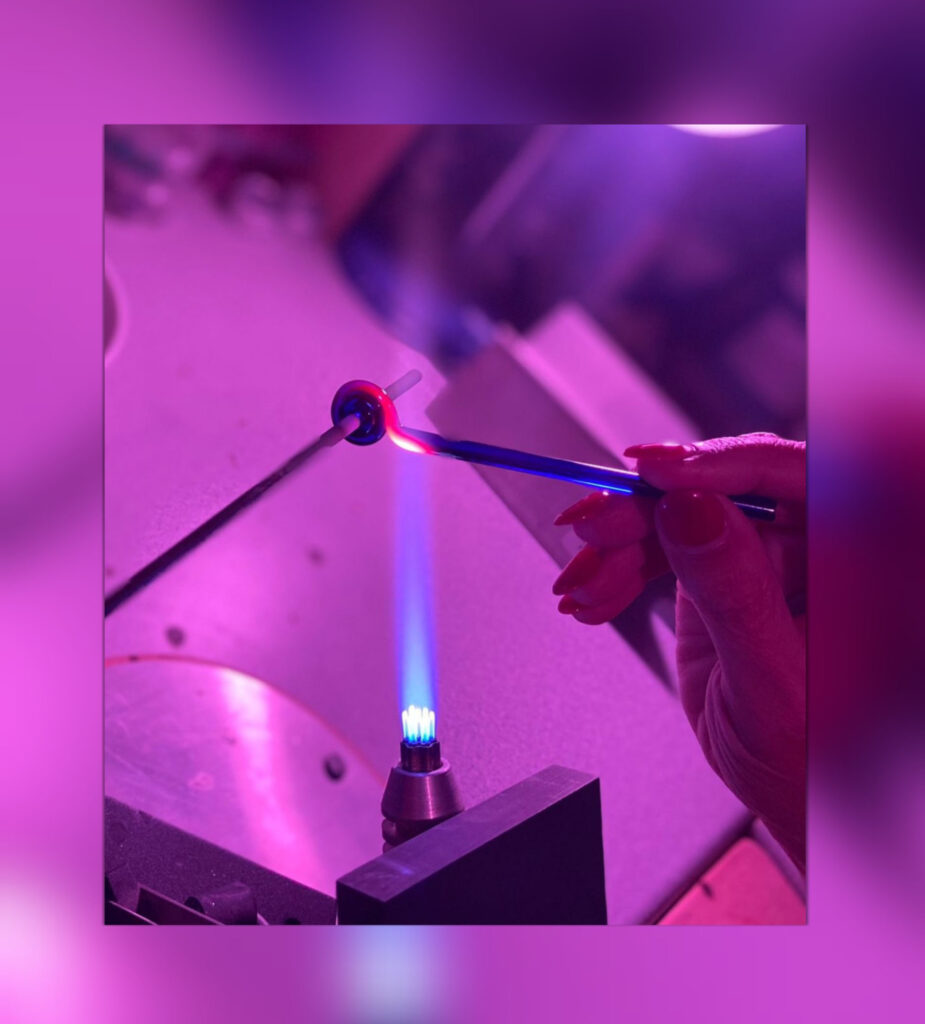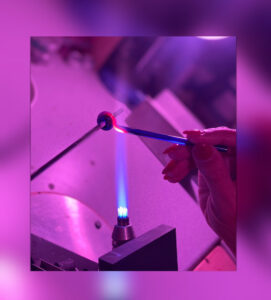 and finally …
We believe in supporting unique Artisans across the UK to bring you jewellery to honour your loved ones with one of a unique pieces. We want to shout about our talented artists, and this month we want to introduce you to Annie whose jewellery and keepsakes are all made to order by hand.