What we do for you
We delve into the corners of the British Isles to find high-quality artisans who will make very specific jewellery and mementoes for you. To become one of our Artisan Partners these artisans are carefully checked out by a team of three of us for the following criteria: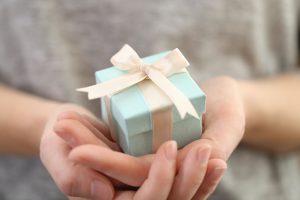 Quality – every item is firstly type approved by us. Then every item despatched is individually quality checked by our team prior to despatch to you. We check, where appropriate, that every item is correctly Hallmarked.
Like – we have to really like their products and be convinced that you will like them too.
Individuality – we have to be sure that the designs are original and are not duplicated from other suppliers. It is highly unlikely that you will bump into someone with an identical piece to the one you have.
Care – Many of our items are made incorporating some very special ingredients supplied by you. We check the Artisan's general "caring attitude" and then how they handle those special ingredients for security, separation from other ingredients, traceability, packaging and transport.
Security – the Artisans have to have secure premises with safes or strong rooms where special ingredients are stored.
Reliability – they have to fully commit to their stated delivery times
Only when we are 100% satisfied upon these criteria do these people become our Artisan Partners and we launch their products on our website for you.
You then visit our website and choose something that really appeals to you and captures the memories that you hold dear.
It is at this point that you will become aware that we are a very special online business. Firstly, you will receive a personal message of thanks for your custom from one of our team by e-mail. We then park the internet and talk to you!
We confirm your purchase and make sure that all the details are correct and answer any queries that you may have. We talk you through the whole process and particularly how we get any special ingredients from you to us.
If your chosen item requires special ingredients we will then send you a personal package with special containers and instructions for despatch. We are happy to receive this package by Royal Mail Special Delivery or we can arrange a courier or collection by ourselves personally. Some of our clients prefer to deliver to us themselves and collect the finished item.
We then keep you informed during the making of your special item and call you to make arrangements for the despatch of it back to you.
All our very special products are returned to you beautifully set in presentation boxes and, where appropriate, accompanied by a personal document certifying that the items contain the special ingredients from a very special person.
We then talk to you again! This time to make sure that you have received your special item in good order and that you are totally happy with it.
That is what we do for you! We love our work and get huge satisfaction from caring for you.