Horse Hair Jewellery
Forever in your heart - forever with you ...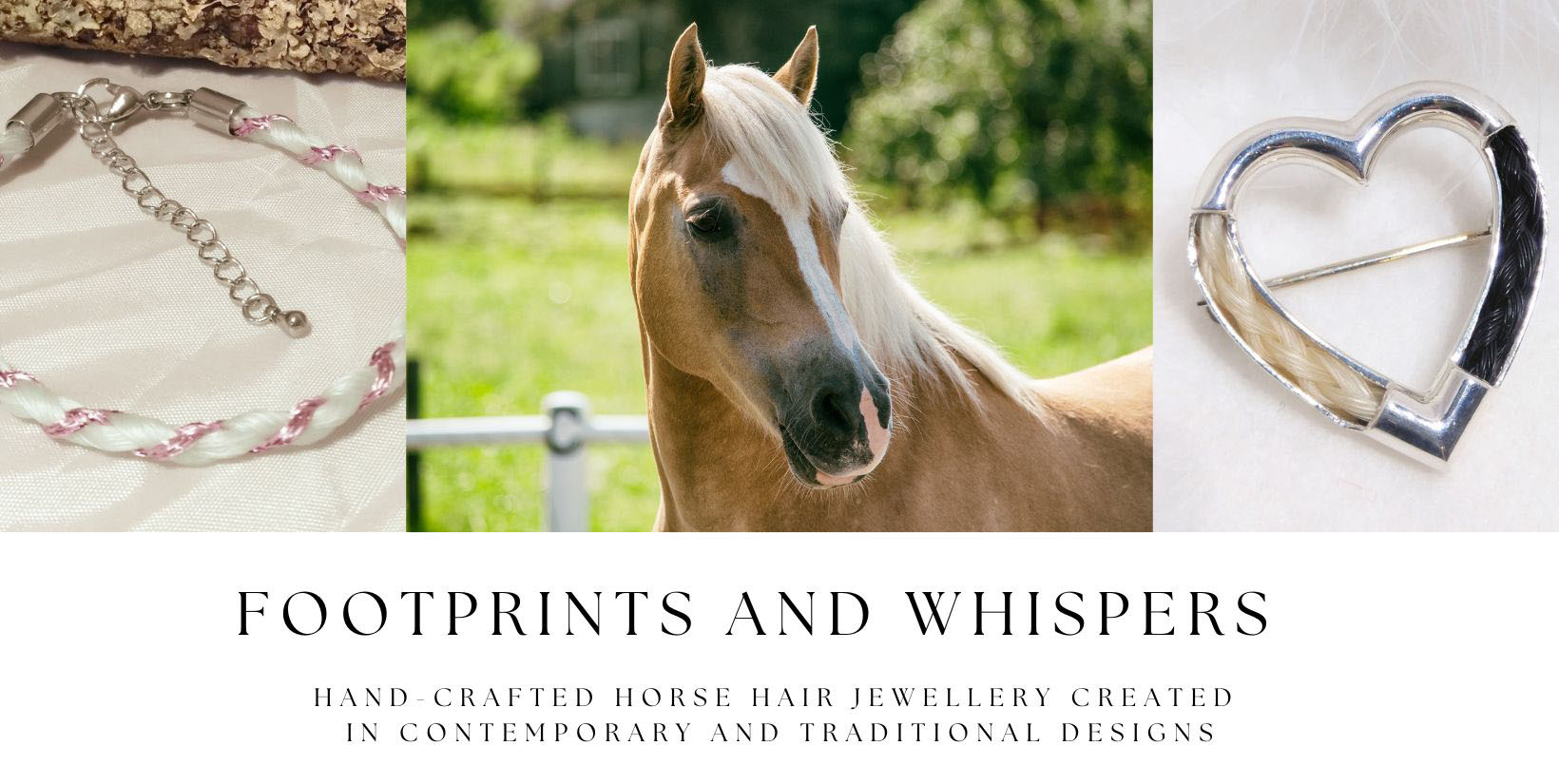 Every horse owner will understand and accepts that their mount becomes a firm part of family and lifestyle.  
In a short space of time, you and your horse form an unbreakable bond, which is directly correlated with the commitment and trust you have of each other.  Everything you do revolves around their needs and their routine .  In return, your beloved steed will show their love for you by expressing their emotions, perceptions, and moods in their facial expressions, movements, and postures.
Losing your friend, your companion
The shock and despair of losing your horse is something that few owners ever get over. Whether it's through old age or you and your vet having to make that decision to euthanise, the grief is raw. 
The thing with grief is that it isn't finite. You won't ever reach a point where you no longer miss your horse; you will simply learn to focus on the positives and adjust to life without them. You may even get another horse but you won't ever forget the companion you lost.
Alexander the Great named a settlement after his horse Bucephalus who died during or after the invasion of the Indian subcontinent.  A village named after a horse is Beeswing in Scotland, a 19th-century British thoroughbred racehorse from the north of England. Beeswing was hailed as the greatest mare in Britain and one of the greatest of all time.
Most of us will have to find other ways to remember our beloved horse. 
Horse hair jewellery has become a very popular way of remembering. Having part of your horse with you is a tangible way of holding on to that bond you had.  A beautiful symbol of the love between you both.