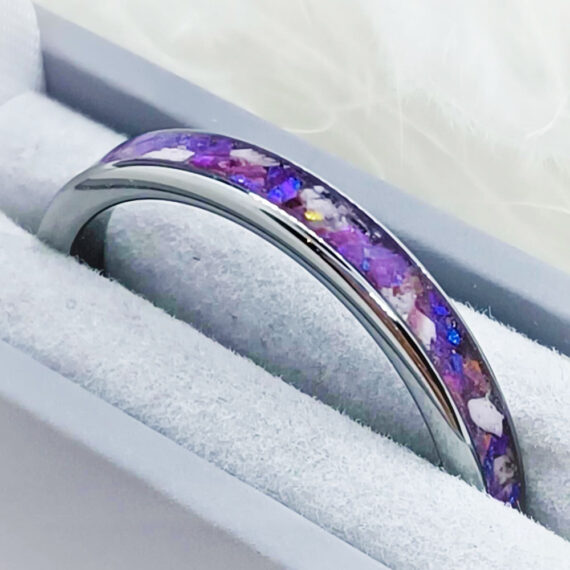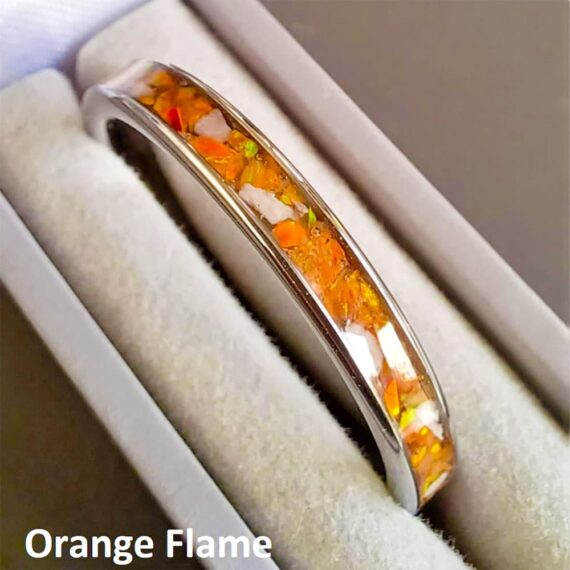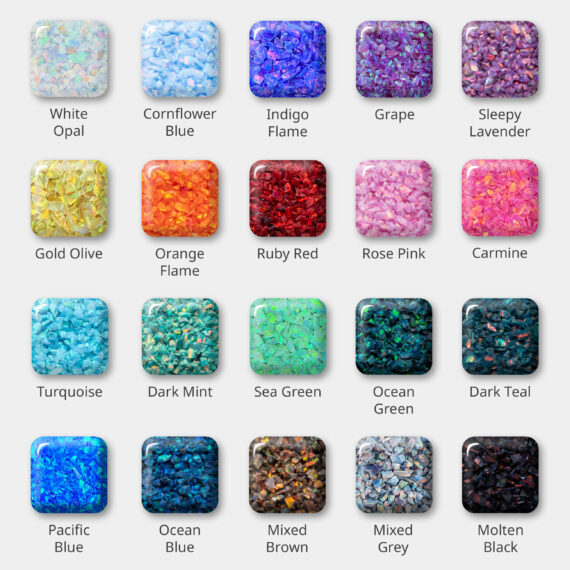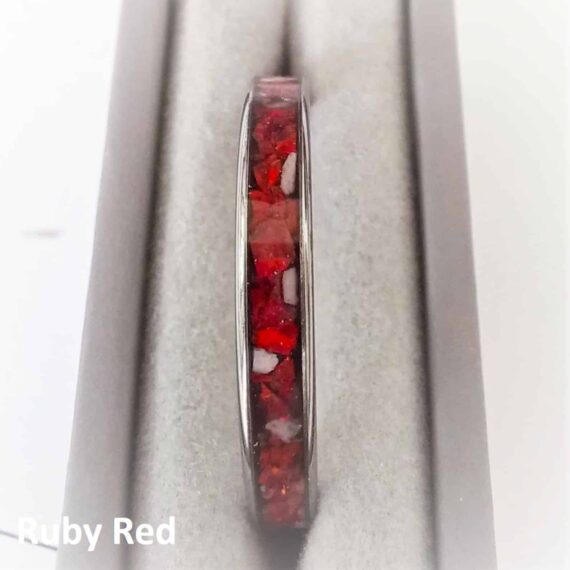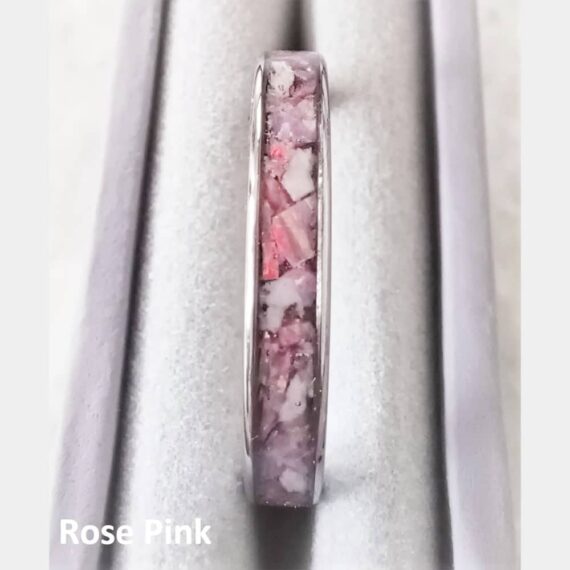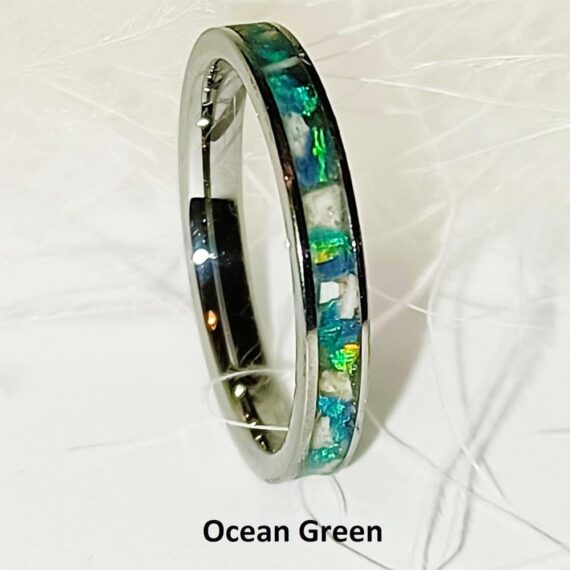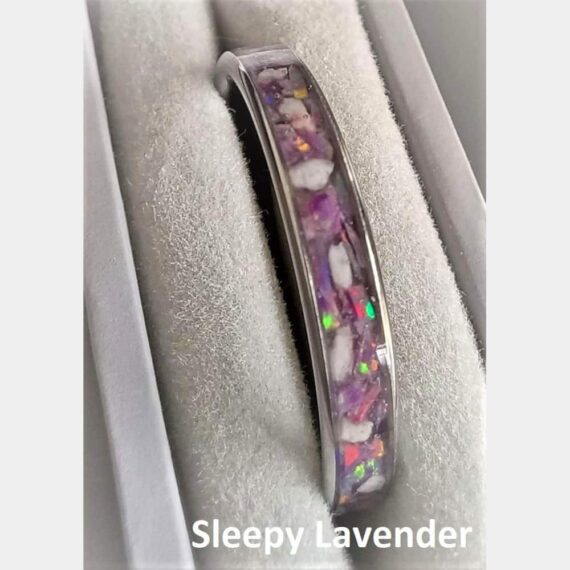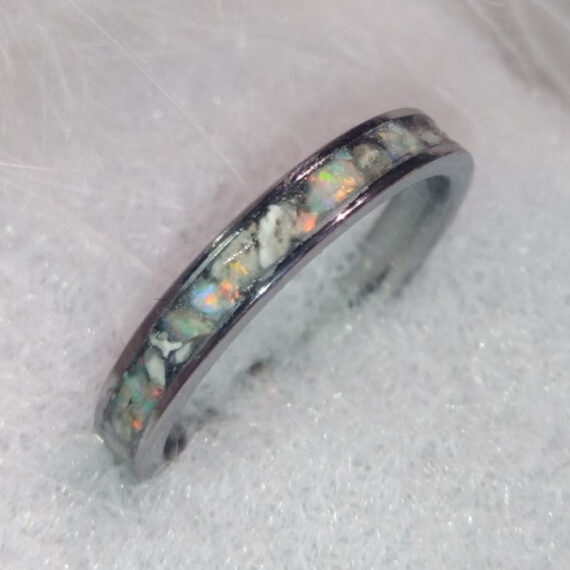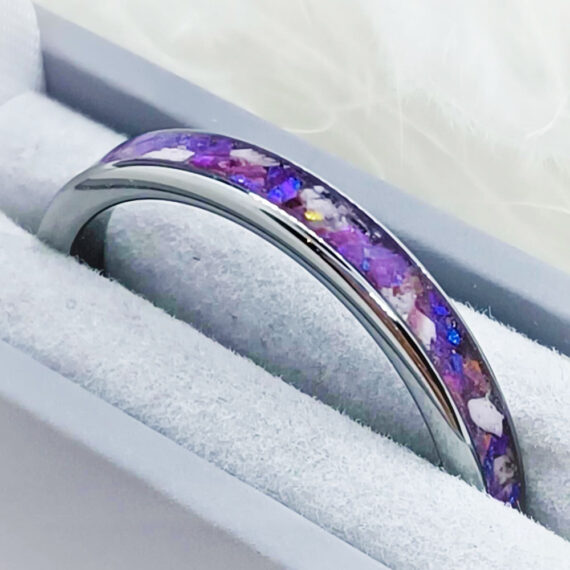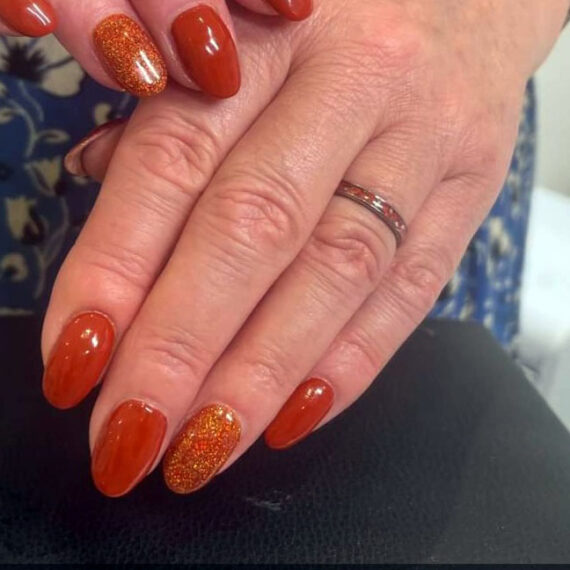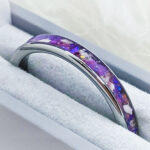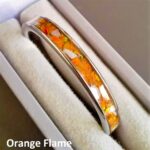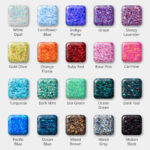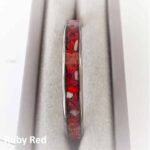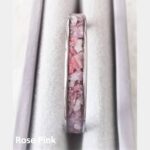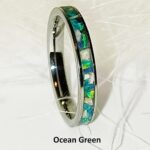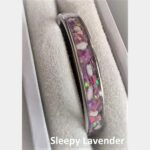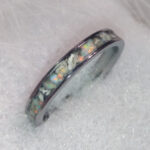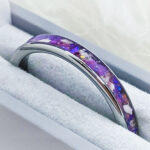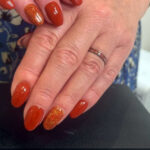 Infinitude Memorial Tungsten Carbide Ring 4mm
or 3
interest-free
payments of
£
55.00
with
Klarna
Monthly PaymentSpred the cost across 3 interest-free payments of just £55.00 with Klarna
Free delivery by Royal Mail.
Free DeliveryFree UK delivery on orders of £100 or more. Orders will be sent by Royal Mail Special Delivery.
Use code WINTER15 for 15% off when you spend £200 or more
Handmade Tungsten Carbide Ring. Inlaid with ashes and encapsulated inside a mix of Crystagem and Crushed Opals. The ring width is 4mm and is available in a range of Crystagem Opal colours which are amazing and change colour dramatically in different lights. Some of these naturally occurring opal colours maybe a little unpredictable but give a superb uniqueness to your ring.
Out of stock

Guaranteed safe & secure checkout
Description
Ash ingredients: When you order this item, we will immediately send you a package containing a small pouch for you to place some ashes, and a return addressed envelope to return the pouch back to us. Full instructions will be included.
Your loved one's remains will always be handled with great care and respect, and we will return all unused material to you with your finished order.
Other methods of collection & delivery are available, please see our Delivery information page.
A striking and bold handmade Tungsten Carbide ring with a band of Crystagem and crushed Opals, inlaid with your loved ones ashes.
Our Infinitude Ring is a stunning piece of handmade jewellery. Within the shining crushed opals and coloured Crystagem band, your loved one will be close to you for infinity.
The Tungsten Carbide band width is 4mm
All of our Crystagem memorial jewellery is designed by one of the best female jewellers in Britain, who individually and personally crafts them specifically for you. Fusing a small amount of your loved-one's ashes or hair into precious jewellery, providing a unique beautiful memorial by which to remember them.
Sizing of rings. Ordering the correct size of ring is entirely your responsibility. Tungsten Carbide rings cannot be resized after manufacture due to the strength of the material, and any ash/hair encapsulation. When you order, we will send you a ring-sizer to confirm your size, however we strongly recommend that you seek professional assistance in ensuring the correct sizing. Many local jewellers are happy to provide this service.
Ash colour: Please note that owing to the varied colour of cremation ashes, your Crystagem jewellery may differ from the images shown. One of the great advantages of bespoke memorial jewellery is that no two gems ever look the same. Most ashes are a mix of white, grey, brown, or black. Darker ashes will inevitably​ make the gem slightly darker.
Opal Colour Range: This item is available in a range of Crushed Opal colours which change colour dramatically in different lighting conditions. Within your chosen base colour, there will also be a spectrum of naturally occurring opal colour reflections which may be a little hard to predict but give a superb uniqueness to your jewellery. Lighter colours, particularly white, will be dominated by the natural and unpredictable iridescent colours of opal.
Beautifully presented in an attractive jewellery box
Free UK fully secure and tracked delivery
Certificate of Authenticity included
Tungsten Carbide, WC, opal