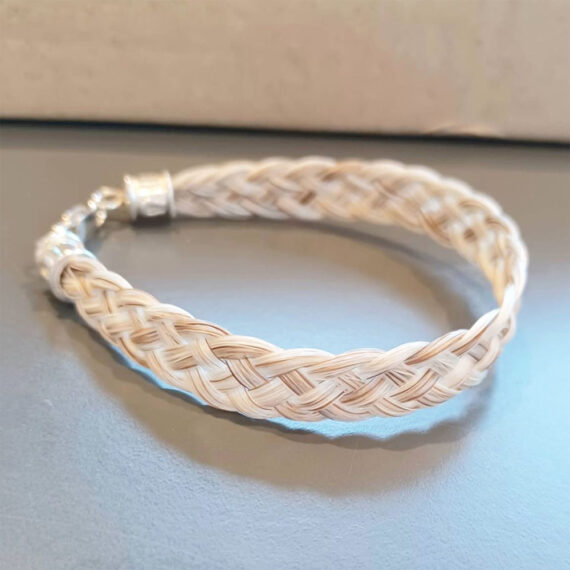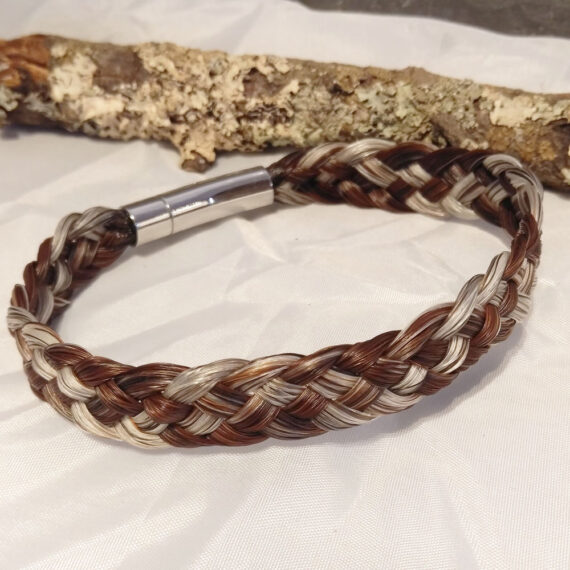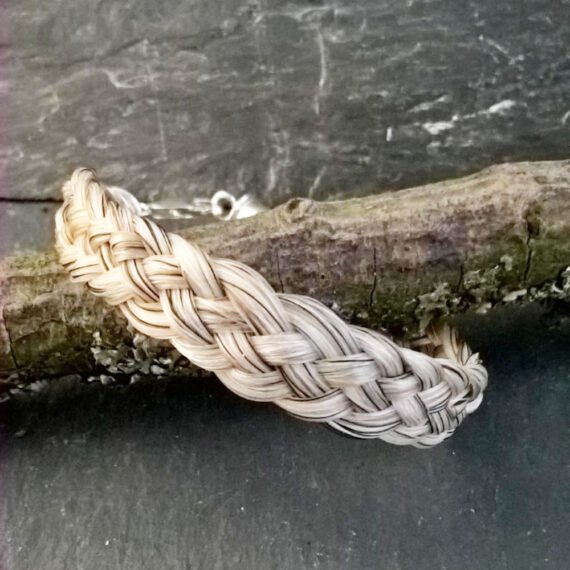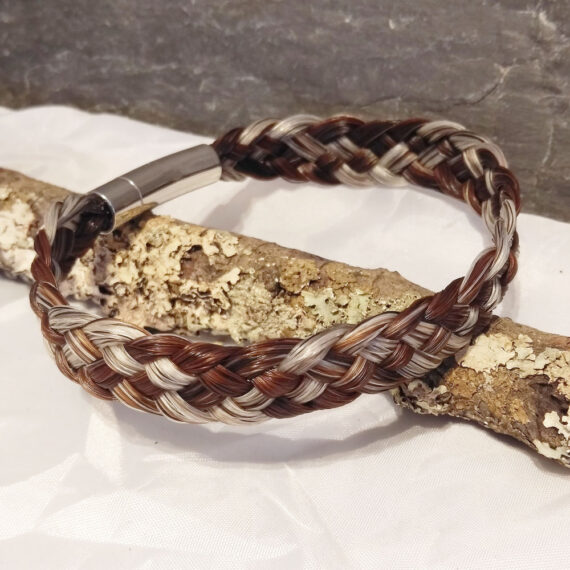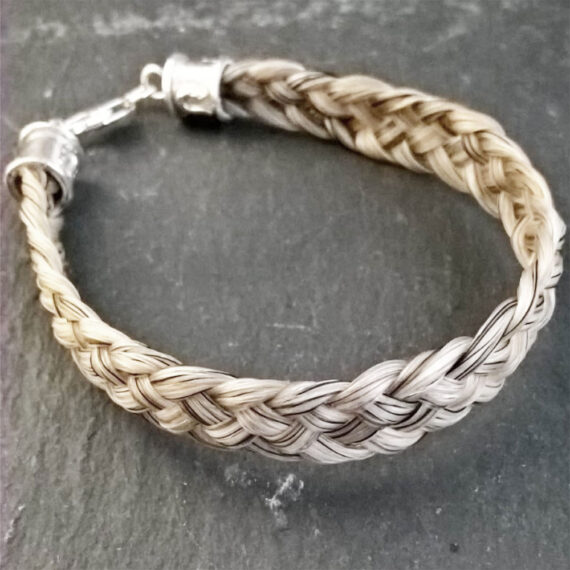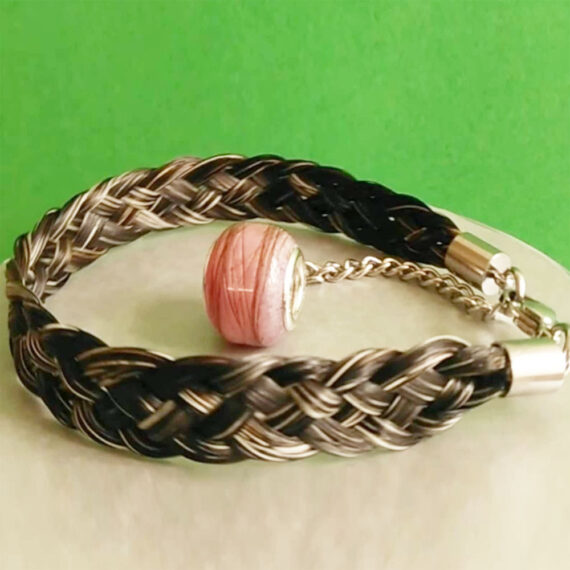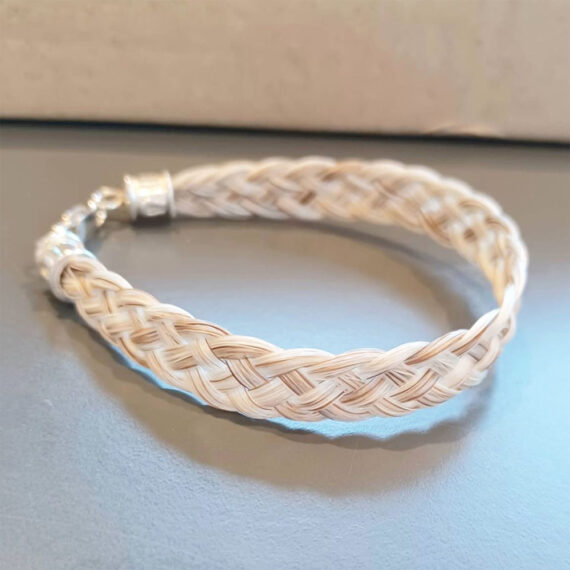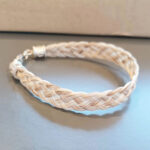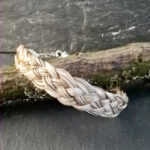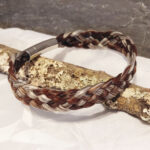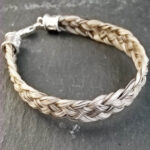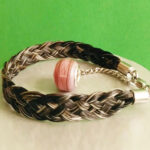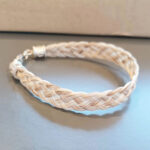 Flat Five-Braid Horse Hair Bracelet
or 3
interest-free
payments of
£
25.67
with
Klarna
Monthly PaymentSpred the cost across 3 interest-free payments of just £25.67 with Klarna
Use code WINTER15 for 15% off when you spend £200 or more
A simply charming flat-braided Horse Hair bracelet, with a choice of ends and clasp.  A reminder of the special relationship you share with your horse.
In stock

Guaranteed safe & secure checkout
Description
Horse Hair Inclusions: When you order this item, we will immediately send you a package containing a small pouch for you to place a lock of your horse's hair, and a return addressed envelope to return the pouch back to us. Full instructions will be included, and the required quantity of hair will be specified in this product's description.
Your loved one's hair will always be handled with great care and respect. All hair will be washed by us before use, and all unused hair will be returned to you with the finished product.
A hand-woven bracelet made using a small amount of your horse's tail hair and fastened with a choice of Stainless Steel or Sterling Silver ends, and either a Lobster or Bayonet clasp.
Choose the size of bracelet you require with measurements being end to end on the clasp. (The circumference of the bracelet).
To create this band, five strands of tail hair are woven into a flat braid.
As a guide, the supplied hair must be approximately the width of a pencil and wrap twice loosely around your wrist to make this bracelet. 
If you wish, you may include different stands from up to five different horses, these can be braided together into one bracelet. If you would like to discuss your personal requirements with us, then please contact us.
Beautifully presented in an attractive jewellery box
Free UK fully secure and tracked delivery
Certificate of Authenticity included
925 sterling silver, equine, equestrian, horses, horse's hair, horsehair, horse hair, tail hair, bracelet, braid,