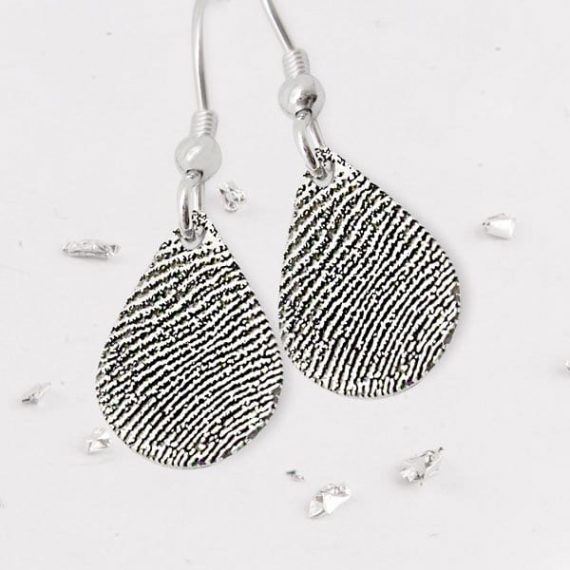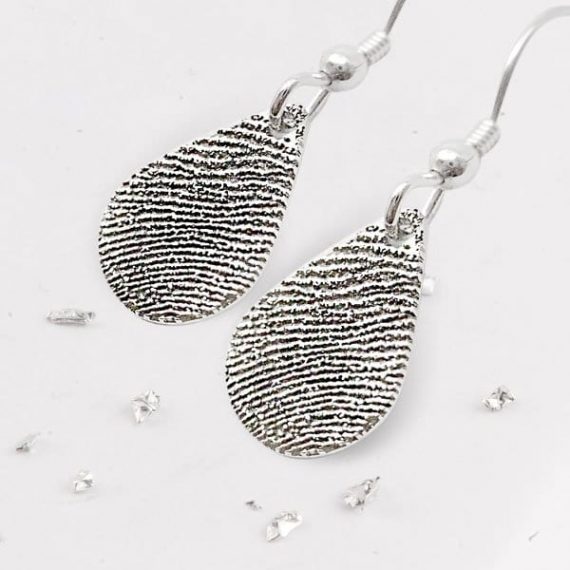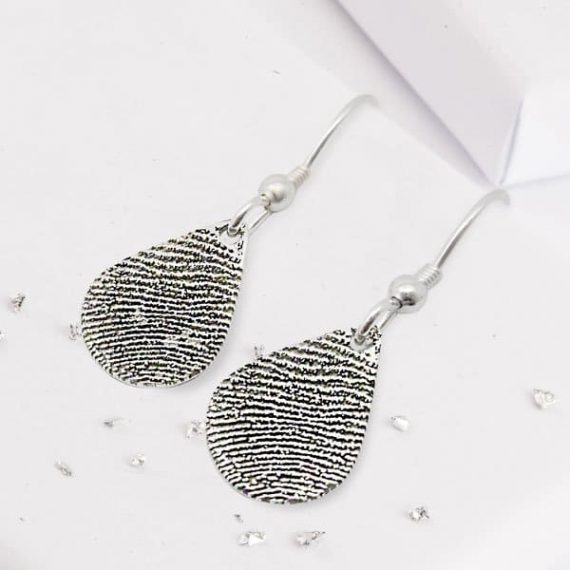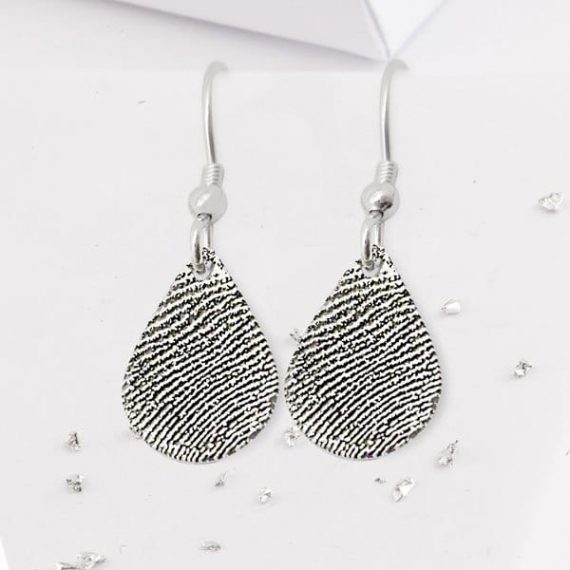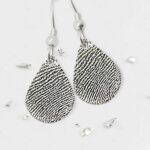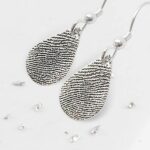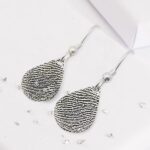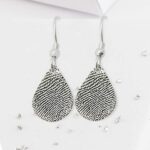 Silver Fingerprint Teardrop Earrings
or 3
interest-free
payments of
£
80.67
with
Klarna
Monthly PaymentSpred the cost across 3 interest-free payments of just £80.67 with Klarna
Free delivery by Royal Mail.
Free DeliveryFree UK delivery on orders of £100 or more. Orders will be sent by Royal Mail Special Delivery.
Use code WINTER15 for 15% off when you spend £200 or more
These elegant Sterling Silver Fingerprint Teardrop Earrings etched with a loved one's fingerprint create a stunning piece of jewellery that is totally unique.
Shaped into a delicate teardrop design, the pattern of a fingerprint is engraved across the sterling silver surface.
These beautiful earrings are perfect as a reminder of your partner, a new baby, a child, or as memorial earrings in memory of someone you have lost.
Measuring approximately 14mm in length these teardrop earrings are perfect for day or evening wear.



Out of stock

Guaranteed safe & secure checkout
Description
Fingerprints: Your fingerprint must be as crisp and clear as possible to provide the best texture for your jewellery.  This can either be uploaded or emailed to us in electronic form, or sent to us by post.  If you do not have a suitable fingerprint, you may request a print kit by selecting 'Send me a kit' in the options when ordering, and this will be sent to you immediately with full instructions to get the best print possible for your piece. If possible, please provide multiple prints of your chosen finger, our jeweller will examine the prints and select the best one. If you only have a poor quality print and are unable to take a new print, (if the subject is deceased for instance), then we may still be able to work with what you have. Contact us, and we will be happy to advise you.
A pair of handmade sterling silver teardrop design fingerprint earrings with a loved one's fingerprint embossed onto the surface.
Fingerprint earrings are approximately 14mm in length.