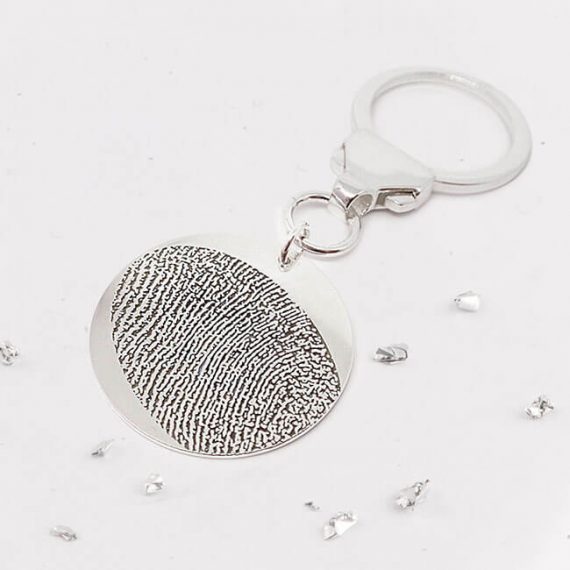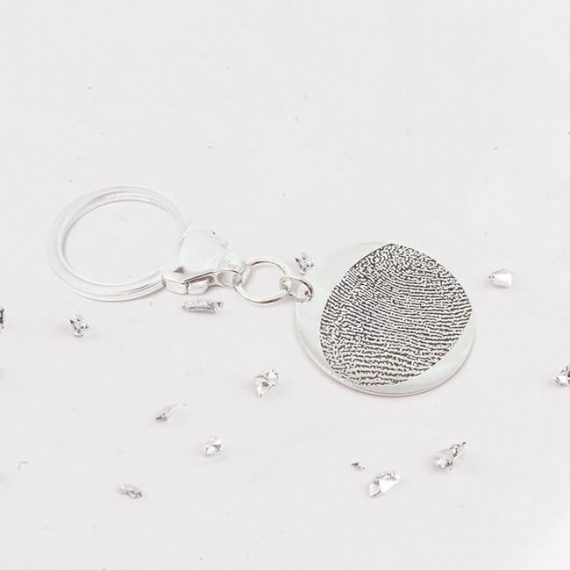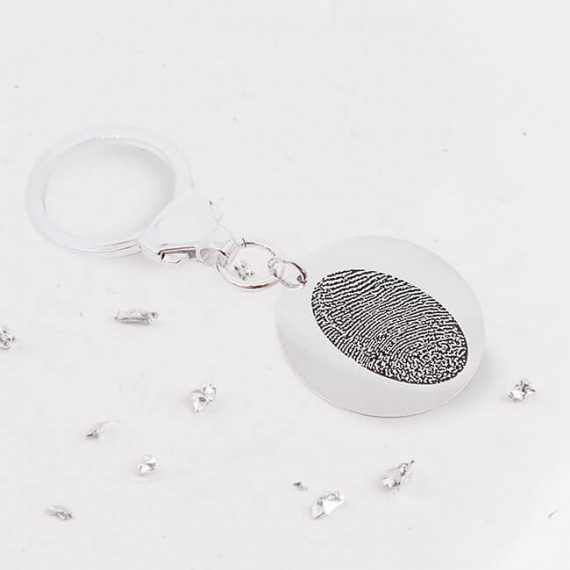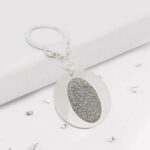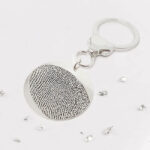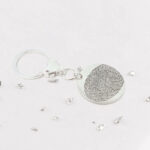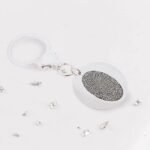 Silver Fingerprint Round Keyring
or 3
interest-free
payments of
£
92.33
with
Klarna
Monthly PaymentSpred the cost across 3 interest-free payments of just £92.33 with Klarna
Free delivery by Royal Mail.
Free DeliveryFree UK delivery on orders of £100 or more. Orders will be sent by Royal Mail Special Delivery.
Use code WINTER15 for 15% off when you spend £200 or more
This stunning sterling silver Fingerprint Round Keyring is both practical and beautiful. 
Hand-cut and delicately etched with the unique pattern of their fingerprint, this keyring will make a treasured keepsake that can be used every day.  This is an ideal keepsake to either keep for yourself or give as a beautiful and unique gift.
This practical keyring is perfect as a reminder of your partner, a new baby, a child, or as memorial keyring in memory of someone you have lost.
The silver disc of our round keyring is approximately 30mm in diameter.
Engraving can be included on the back of this keyring.




Guaranteed safe & secure checkout
Description
Fingerprints: Your fingerprint must be as crisp and clear as possible to provide the best texture for your jewellery.  This can either be uploaded or emailed to us in electronic form, or sent to us by post.  If you do not have a suitable fingerprint, you may request a print kit by selecting 'Send me a kit' in the options when ordering, and this will be sent to you immediately with full instructions to get the best print possible for your piece. If possible, please provide multiple prints of your chosen finger, our jeweller will examine the prints and select the best one. If you only have a poor quality print and are unable to take a new print, (if the subject is deceased for instance), then we may still be able to work with what you have. Contact us, and we will be happy to advise you.
A handmade sterling silver double-layered Round Fingerprint Keyring with your own fingerprint embossed onto the surface.
The silver disc of our round keyring is approximately 30mm in diameter.
Engraving: The amount of engraving is subject to the free space available on each specific item. We promise that we will faithfully replicate the words, letters, numbers and characters exactly as you specify. However, we cannot be responsible for any errors in the information which you give to us, such as spellings, capitalisation, punctuation, bracketing etc.