Artisan of the Month – Geti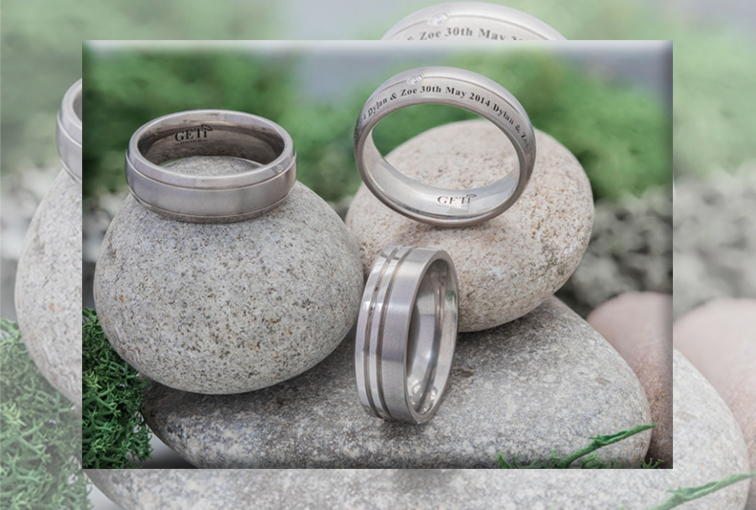 We have been a supplier of GETi Rings since we were established in 2016. Our artisans are second to none when it comes to the quality of workmanship and empathy towards our customers. GETi create the most amazing rings for our clients in a timely and supportive manner.
You can see their whole collection of jewellery here: 
Footprints & Whispers | Memorial Gifts (footprintsandwhispers.co.uk)
How many craftsmen do you have in the team?
We are a close-knit team of eight professionals located in the Birmingham Jewellery Quarters. We originally started out in 1965 from humble beginnings as a production engineering company in Greenfield Road in Harborne.  
The company is owned by Alan Hadley who has been involved in the Jewellery industry for many years and is also a founder of The Guild of Jewellery Designers. 
You are renowned for your titanium rings, why titanium?
Titanium is increasingly used in the creation of jewellery due to its lightness, strength and durability. Our rings are scratch resistant, hypoallergenic and lightweight at around a quarter of the weight of gold.
As Titanium is a high tensile material, meaning it will resist deformation and retain its shape longer than precious metal rings, it is an ideal option for memorial  and other sentimental rings that are purchased as life-long keepsake in memory of a loved one. The rings will not wear thin quickly and, under normal wear, are durable enough to last a lifetime.
We also offer a range of Zirconium rings. Its natural colour is similar to Titanium but then, by heating it, a black, ceramic like Zirconium oxide layer is naturally formed.
It has a soft, silky feel in its polished black condition.  We are unable to add ashes or hair to our Zirconium range or rings.
How do you ensure the quality of each piece you make?
As a team, we take great pride in our craftsmanship and expect each of our customers to receive a quality, personal service. You can be assured that every ring has been made and hand crafted to our customers' requirements and inspected for quality at over five stages in its manufacture before final inspection prior to delivery.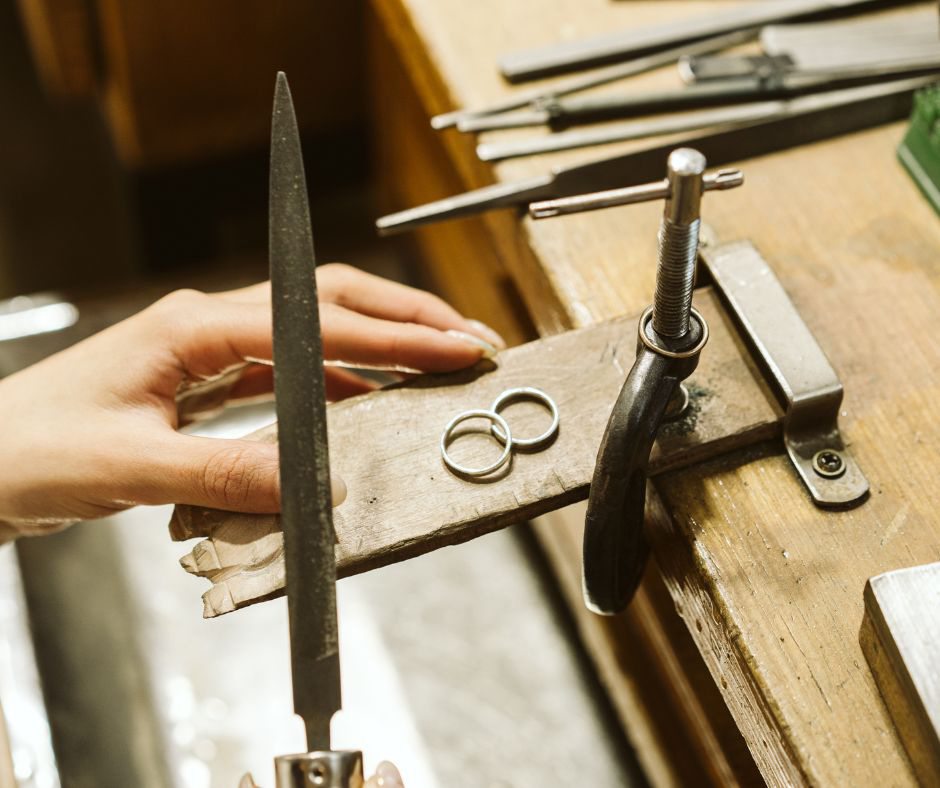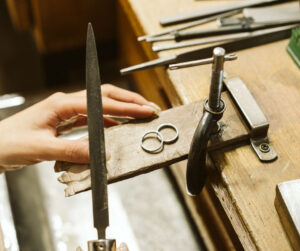 How do you incorporate the ashes/hair into the jewellery?
This is a good question as you cannot see ashes or hair in our rings.  The person wearing the ring knows that their beloved is there in the ring with them forever.
Our memorial rings are made with a cavity to hold Cremation Ashes, Hair or Fur.  The ring is initially made in two parts, the inner part of the ring has a channel cut into it, into which we insert the ashes or hair of a loved one. The remains are then sealed with resin, and the outer sleeve is pressed tightly over the top to form an airtight and waterproof seal. The ring, now one inseparable piece is then shaped and cut to the final design.
The two halves of the ring do not come apart, they are pressed tightly together to form a waterproof seal.
Your Favourite Piece and why?
Oh, that's a difficult one.  We have rings that are very popular and are best sellers, like the 'Tree of Life' and the 'Edge Rail' designs. The designs with a wood inlay, like the 'Always With Me' maple wood titanium rings are distinctive and stunning looking with the different maple colour options.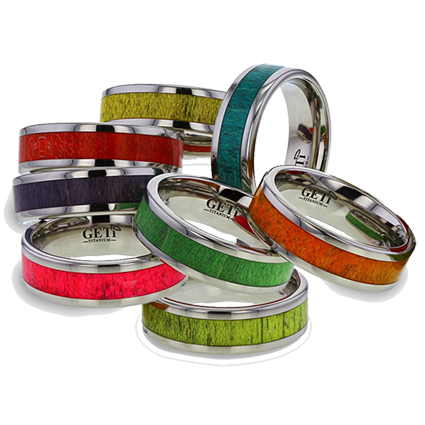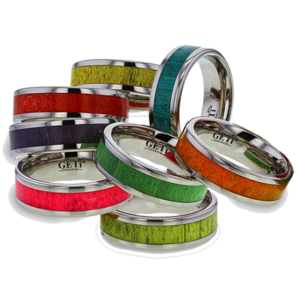 What's it like working with Footprints and Whispers?
We love working with Footprints and Whispers.  We've been creating memorial rings for their customers for many years now.  Each customer is unique in their requirements and we work well together to ensure they receive a positive experience. Communication is paramount.  We talk to each other – so that we can create unique rings just as the customer requires. If a customer requests their memorial ring before the usual delivery date, we try our hardest to accommodate their needs.
A couple wanted their memorial ring in time for their wedding. The groom's wedding ring had his father's ashes in and he wanted his father at the wedding. We fast-tracked creating his ring in time for their wedding.
and finally …
Footprints and Whispers believe in supporting unique Artisans and craftsmen across the UK to bring you jewellery to honour your loved ones with one of a unique pieces. We want to shout about our talented artists, and this month we want to introduce you to GETi whose rings and are all made to order.