Footprints and Whispers offers a range of memorial jewellery, ornaments, gifts and decorative items, all lovingly made using the hair or ashes of a loved one. There are hundreds of exquisite designs in our unique memorial collection, and each one is handcrafted by British artisans with the utmost respect and care. 
We use a range of different methods for our distinctive memorial pieces to ensure quality, style and timelessness. Our high standards of craftsmanship ensure keepsakes that last forever to help you honour your loved ones for years to come. 
Below are the different methods we use, with details on how the jewellery and ornaments are made, and examples of what they look like.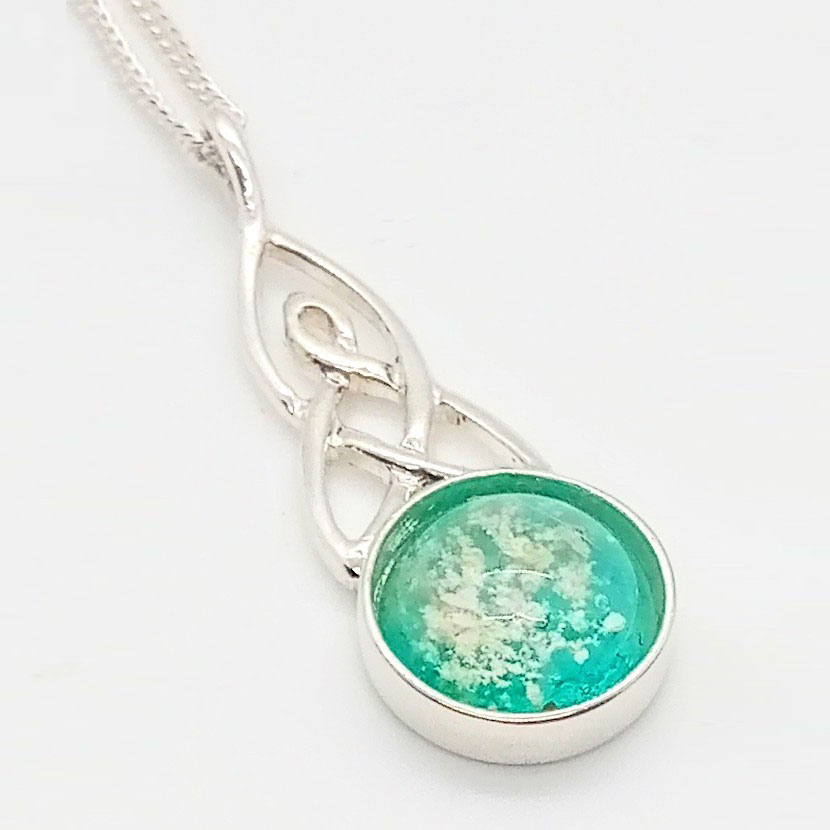 Preserving cremation ashes into crystal glass 
This is a method of fusing cremation ashes into crystal glass to create unique and beautiful crystal memorial jewellery, such as memorial rings, memorial bracelets and memorial pendants. 
The process involves melting glass in a glass foundry and then infusing ash into it. The glass is then cooled to form a rough gem. Gold or silver is then formed to create the jewellery's basic shape. The gem is carefully shaped and polished before being inserted into its setting. The whole piece is then carefully finished and polished. 
Any ash that is not used will be carefully returned to you along with your custom-made jewellery piece. Throughout the process, the ash is kept separate and there is meticulous cleanliness to ensure that there is absolutely no cross-contamination between consecutive pieces. 
This particular method is only suitable for cremation ashes, soil or sand, as the glass is heated to a temperature in excess of 1,400°C. An example of a finished piece of cremation ash crystal jewellery can be seen on the left, this is our stunning Sterling Silver Celtic Glass Memorial Pendant.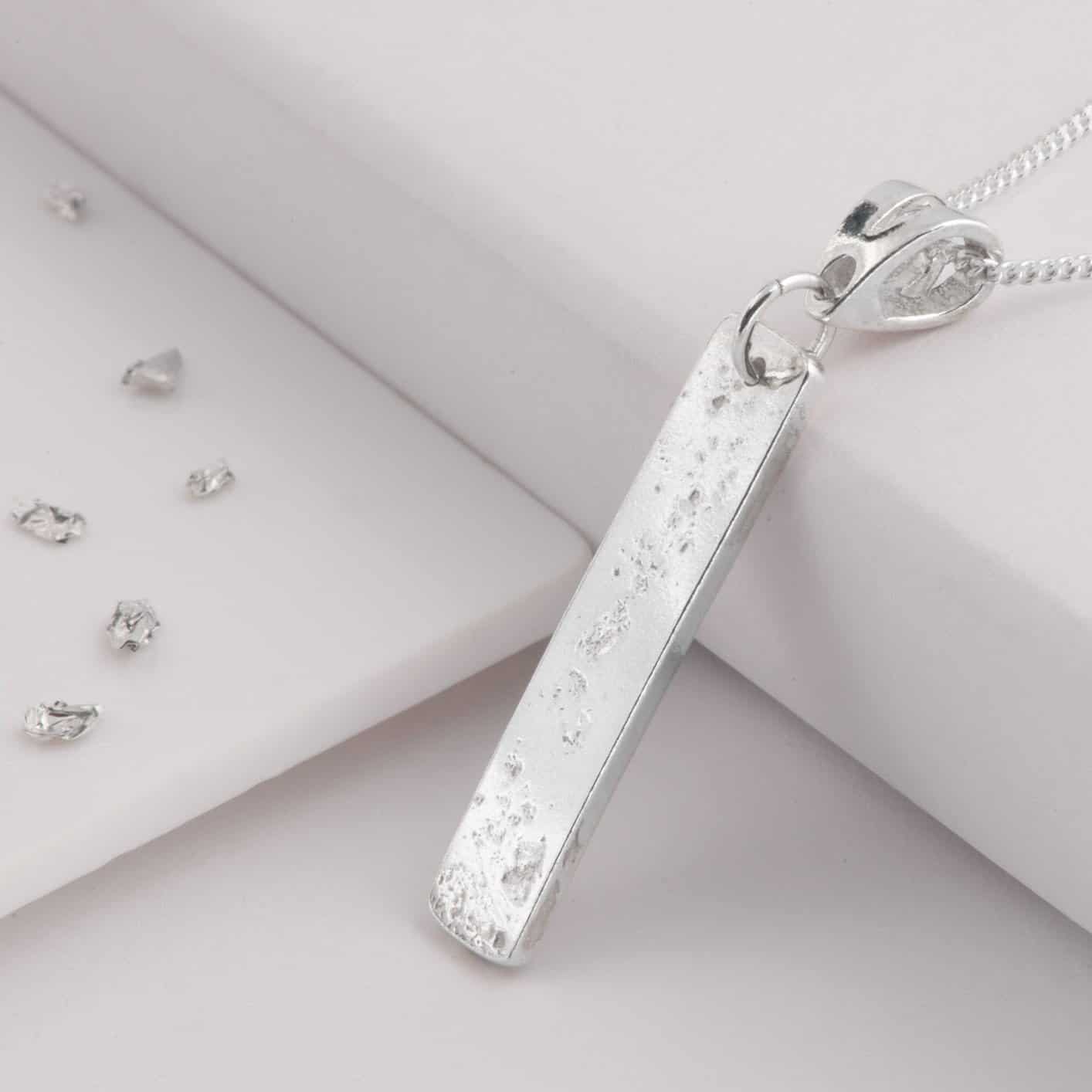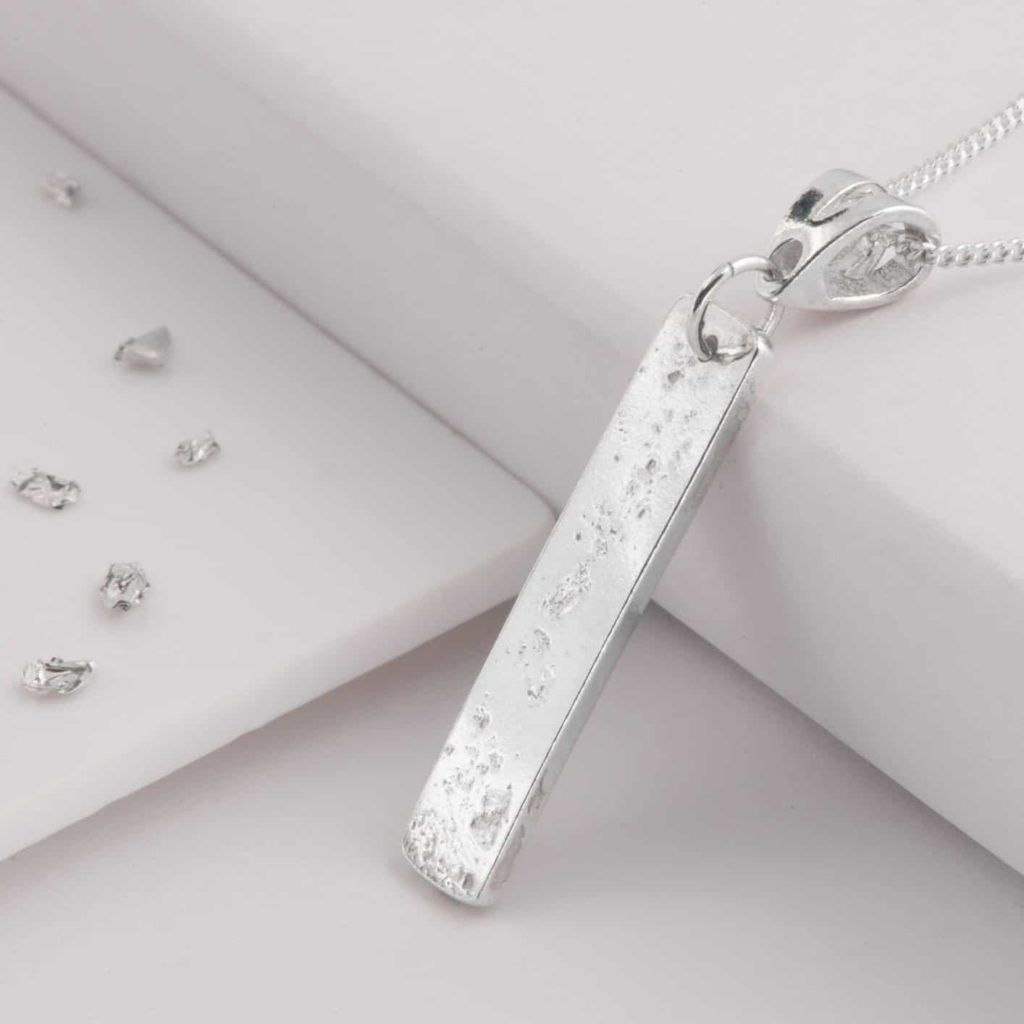 Imprinted Jewellery
Our imprinted jewellery can be made with either gold or silver, and can incorporate ash, hair or a mould of hand, foot or fingerprints of a loved one. You can even create pet memorial jewellery using paw prints. We can help you design stylish, elegant and meaningful fingerprint or footprint jewellery, hair imprinted jewellery, ash imprinted jewellery, and more. 
The process involves heating metal until it is soft, then adding hair, ash, moulds or other materials to create an imprint. The piece is then passed through a high-pressure roller so that your memorial material becomes an integral part of the gold or silver base. The metal is formed into a ring, dog tag or pendant. The finished result of the ash, hair or fingerprint jewellery is having slightly different coloured patches or patterns that are completely one of a kind. 
An example of an ash imprinted memorial pendant can be seen on the left.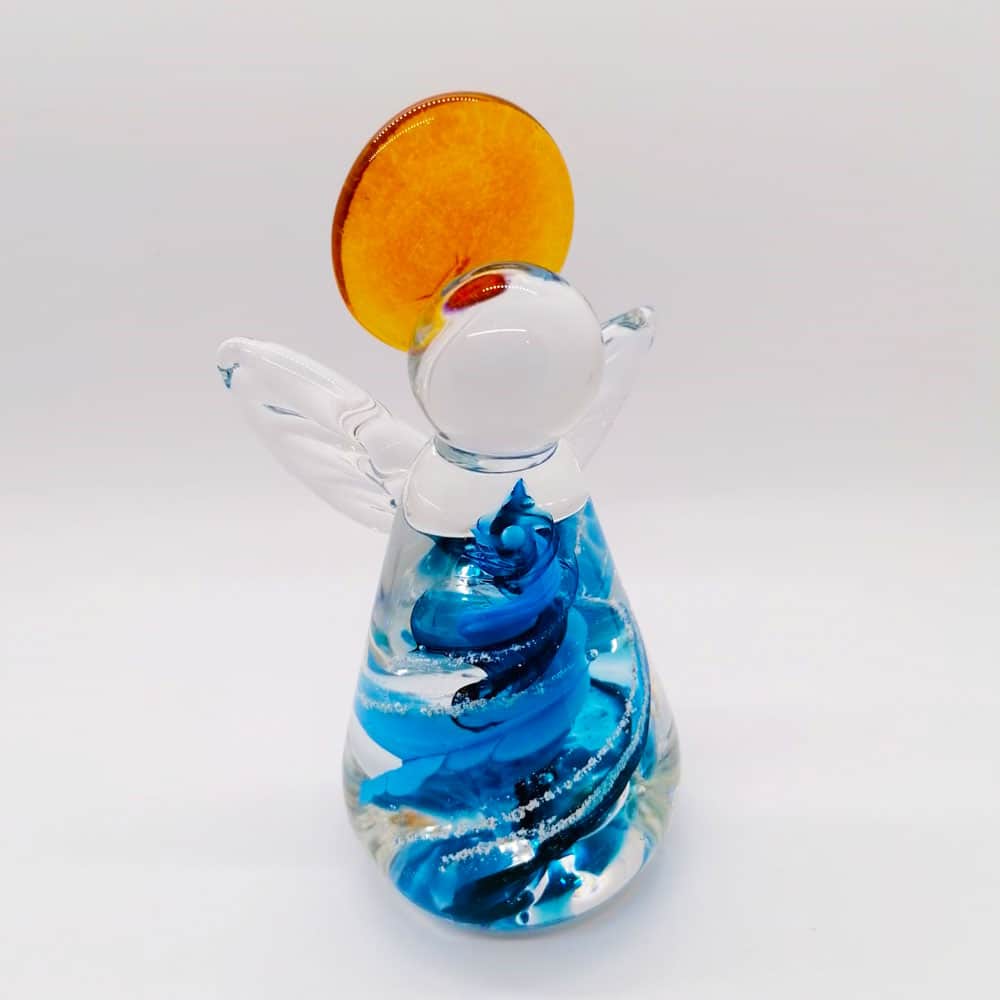 Memorial Glassware
Our memorial glassware comes in a wide range of colours and designs. We create cremation memorial pieces for the home using your loved one's ashes. 
This method begins with melting a large piece of glass and infusing it with the colour of your choice. The most magical part, which requires expert craftsmanship and skill, is blowing the glass during rotation and sprinkling ash into it in an artistic way. This produces swirls of ash within the delicately coloured glass, giving you a unique piece of glassware to display in the home. 
An example of artisan glassware blown with ashes can be seen on the left. See more memorial glassware for the home.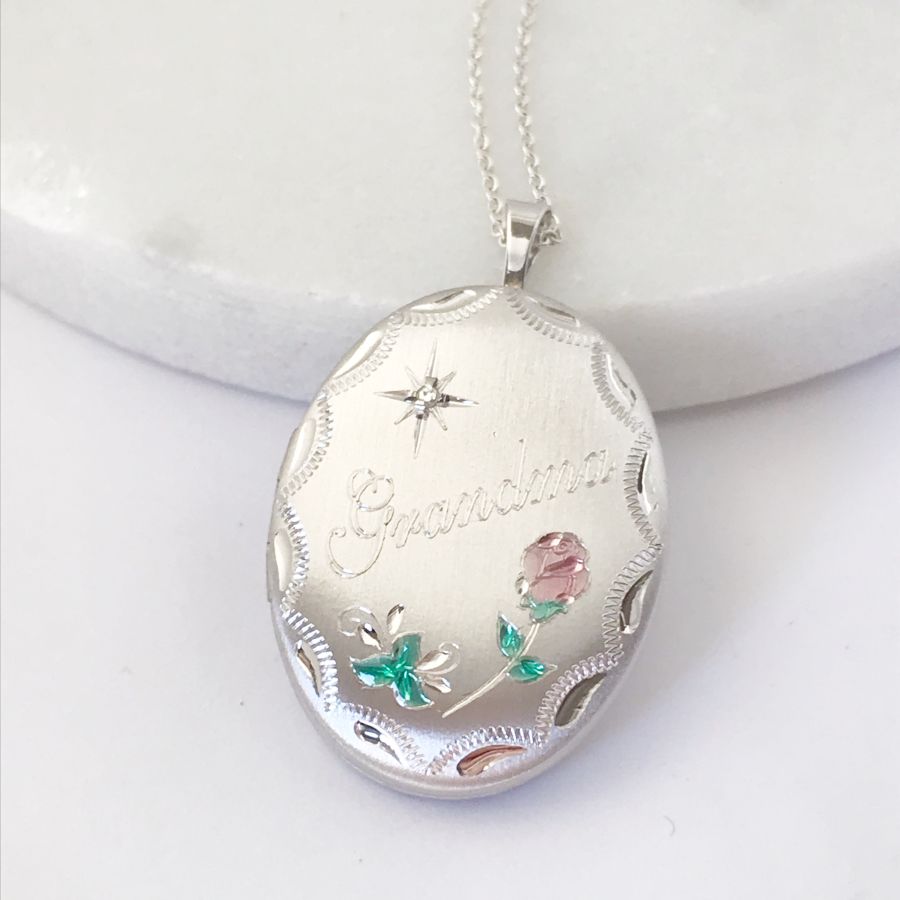 Ashes into art
Incorporating your loved one's ashes into art is a method used by one of our more recent artists, Kevin. It involves creating one-of-a-kind custom pieces from acrylic paint and 3D butterfly designs. The base colours are chosen by you to match the interior of your home. Then an original 3D butterfly is infused with cremation ashes, locking the memory of your loved one inside the body of the butterfly forever.
A UV-inhibiting resin gloss is then used to finish the wall art for quality and longevity, then it is framed and ready to be hung. The finished result is an everlasting piece of memorial art that can be displayed in any room in the house. 
An example of our artists turning ashes into art for the home can be seen on the left. You can also see our full range of memorial art for your wall on this website.
Enhancements 
Many of our memorial art and jewellery pieces can be enhanced with the engraving of your choice. With modern laser engraving techniques, some amazing effects can be created. Many different fonts and scripts can be used, and we can even work with text from every language as long as you have the script available for us to see. 
Some pieces can be engraved or etched with personalised handwriting, such as a message from a loved one in their own handwriting. 
Customisation 
Some of our clients ask for their own variations on one of our basic themes. For instance, they may like one of our memorial ornaments or jewellery pieces, but would like it customised to their own preference. We work with the best artisan talent – people who are able to adapt their craft and provide a bespoke approach. We always try to accommodate requests if they are possible, so get in touch if there are any customisations you would like. 
New developments 
These are the methods we use at the moment to create everlasting cremation keepsakes and memorial pieces to remember your loved ones. But we are always looking for new and exciting ways to offer unique products for our customers. We continually strive to expand and enhance our range, and we're always on the lookout for the best artists in the UK. So it's always worth checking to see what's new at Footprints and Whispers.