Footprints and Whispers offers you hundreds of different pieces of memorial jewellery and ornaments made with the hair or ashes of a loved one worked into them, as well as decorative items to store your own memories within. All of our items are handcrafted by British artisans with the utmost respect and care.
Our methods
We have a range of different methods we use to create our distinctive memorial jewellery and ornaments. Below these different methods are explained in more detail with examples.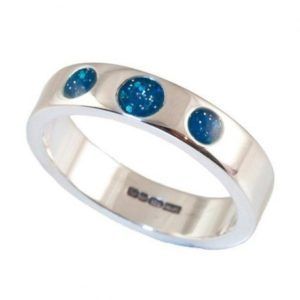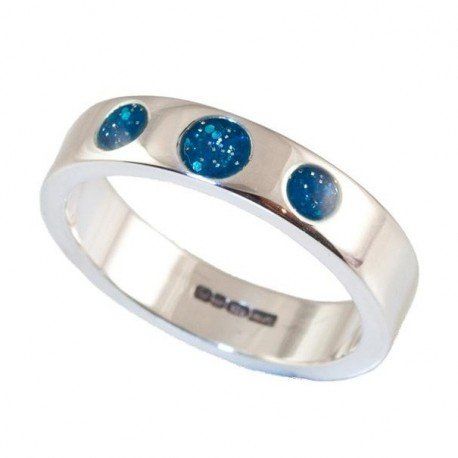 Preserving ashes in crystal glass
Ashes in Crystal Glass is a method of melting glass in a glass foundry and then artistically infusing ash into it. The glass is then cooled to form a "rough" gem. The gold or silver is then formed into its basic shape. The gem is carefully shaped and polished before being inserted into its setting. The whole piece is then carefully finished and polished.
Any ash that is not used is returned with the piece. Throughout the process, the ash is kept separately and there is meticulous cleanliness to ensure that there is absolutely no cross contamination between consecutive pieces.
This process can only accept ash, soil or sand from a special beach as the glass is heated to in excess of 1,400°C.
An example of this process can be seen on the left.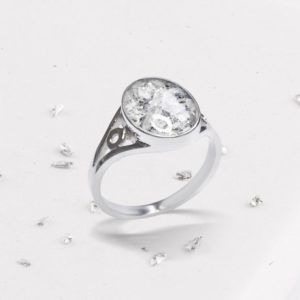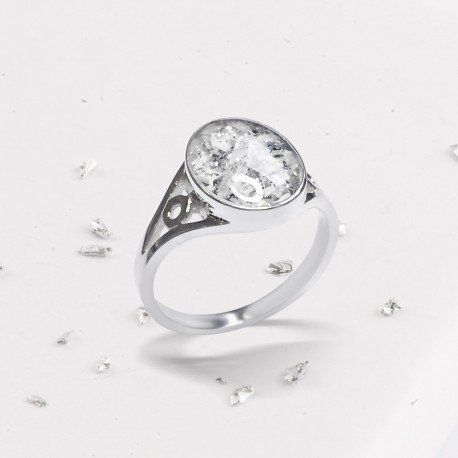 Crystarosin and Crystallure Jewellery
These materials replace glass in some of our memorial pieces. It allows us to work with lower temperatures and preserve hair, funereal flowers, cloth and more delicate items within the gem. Another advantage of this process is that the material from the loved one is clearly and obviously seen.
A variation of this is to add some coloured sparkle into the gem to highlight its content. The amount and colour of the sparkle can be varied to provide a light background or to almost completely hide the ash.
These are our most popular range of memorial jewellery. An example of this type of jewellery can be seen on the left.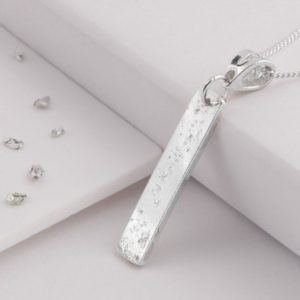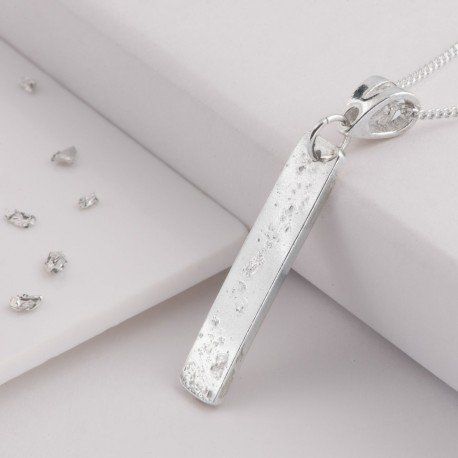 Imprinted Jewellery
Imprinted jewellery can be made with either gold or silver. The metal is heated until soft and then hair, ash or other material can be added to it. The piece is then passed through a high-pressure roller so that your memorial material becomes an integral part of the base gold or silver. The metal is then formed into a ring, dog tag or pendant. The ash, hair, fur or other material then shows as slightly different colour patches within the jewellery.
An example of this type of jewellery can be seen on the left.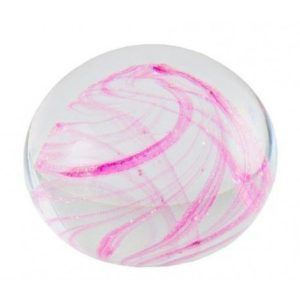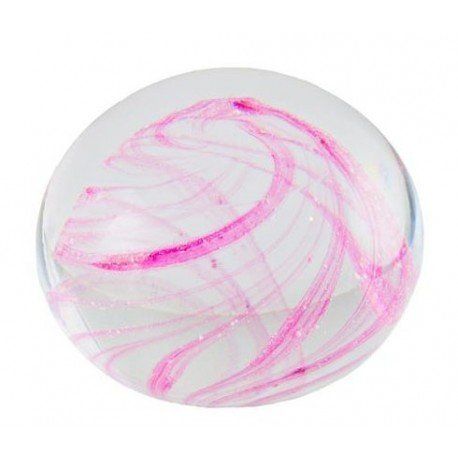 Memorial Glassware
Our memorial glassware is made by melting a large piece of glass and infusing it with colour. The real skill comes with blowing the glass as it is rotated and then sprinkling ash into it, producing beautiful swirls of ash within the delicately coloured glass.
An example of this can be seen on the left.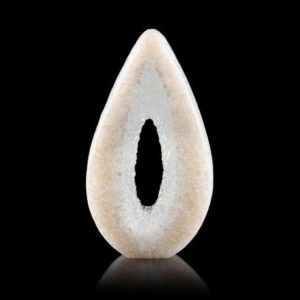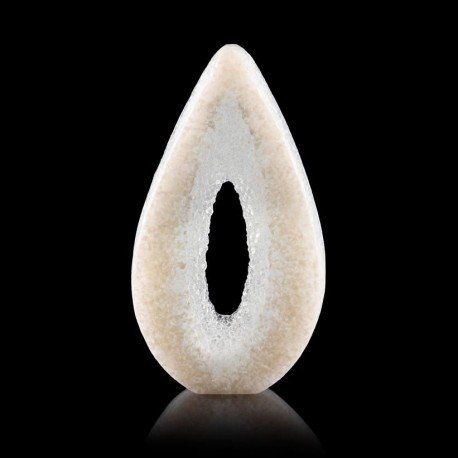 Memorial Glass Sculptures
Memorial glass sculptures are made by an entirely unique process of incorporating ash into molten glass and then cooling it rapidly to create a crystalline structure. It is then formed into a specific shape such as an Eternal Flame or a Circle of Life. These sculptures are amazing, especially when they are enhanced by underlighting.
An example of these sculptures can be seen on the left.
Enhancements
Many of the pieces can be enhanced with engraving. With modern laser engraving techniques, some amazing effects can be created. Many different fonts and scripts can be used and we recently engraved a ring in Japanese script!
Some pieces can be engraved or etched with personalised handwriting, such as a message from a loved on in their own handwriting.
Variations
Some of our clients ask for their own variations on one of our basic themes. We always try to accommodate these requests if they are possible.
Developments
We are continually striving to expand and enhance our range so it's always worth checking to see what is new.