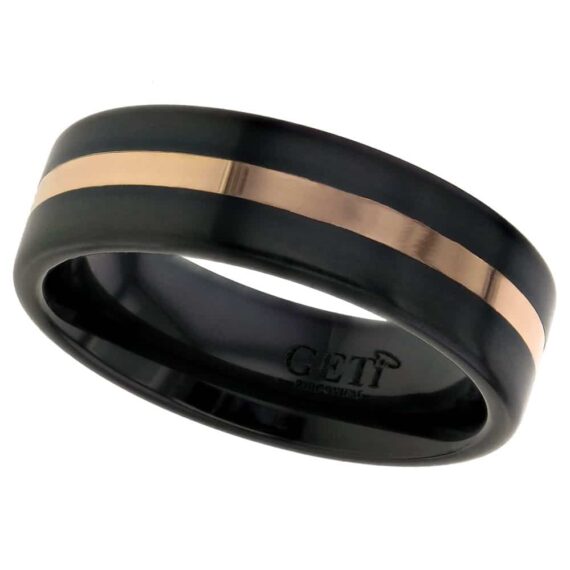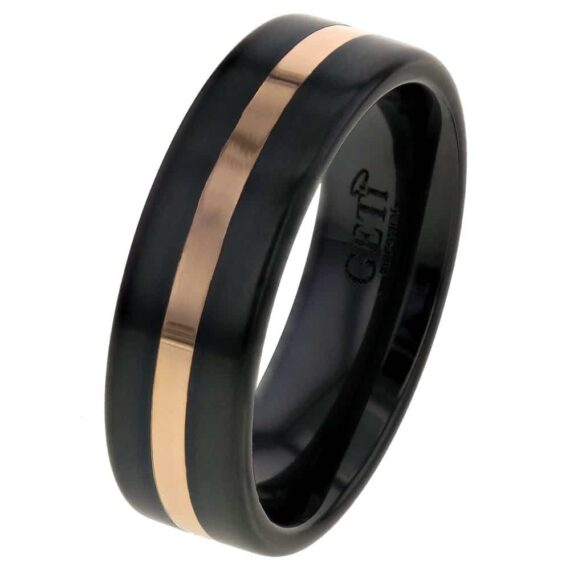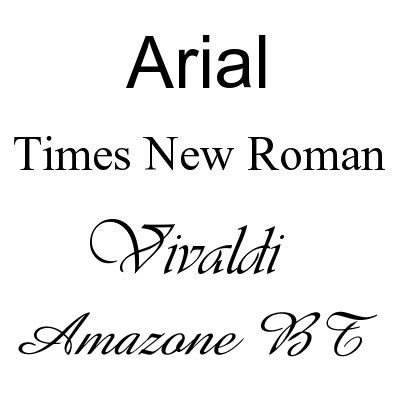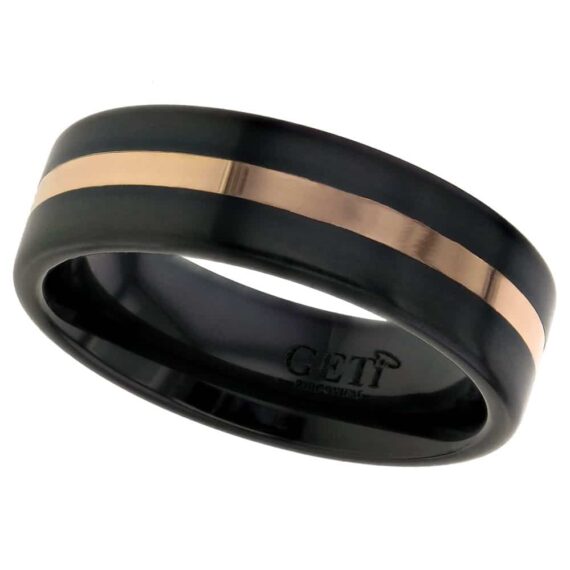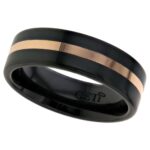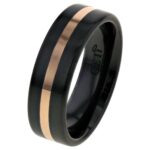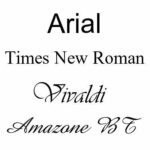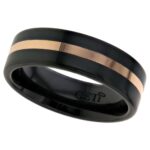 The "Forever Commitment Band" in Black & Rose Gold
or 3
interest-free
payments of
£
249.33
with
Klarna
Monthly PaymentSpred the cost across 3 interest-free payments of just £249.33 with Klarna
Free delivery by Royal Mail.
Free DeliveryFree UK delivery on orders of £100 or more. Orders will be sent by Royal Mail Special Delivery.
Use code WINTER15 for 15% off when you spend £200 or more
Our "Forever Commitment Band" made of black Zirconium is flat profile ring with a Rose Gold inlay band.
Engraving can be added for a message to your loved one inside of the ring.

Guaranteed safe & secure checkout
Description
Our Contemporary, Unisex, "Forever Commitment Band" is made of Zirconium. It is a truly unique and stylish piece of jewellery. One of which will clearly demonstrate your devotion and commitment to your loved one.
This magnificent ring is made of Zirconium and contains a 9ct Rose Gold inlay around the centre.
As well as displaying style and sleekness. Zirconium is a hypoallergenic metal, so this is a great option for someone who may suffer with allergies or has sensitive skin such as Eczema or Psoriasis. 
The Forever Zirconium Commitment Band can be made in various widths and wall thicknesses to suit any finger size and style choice.
Sizing of rings. Ordering the correct size of ring is entirely your responsibility. Titanium & Zirconium rings cannot be resized after manufacture due to the strength of the material, any ash/hair encapsulation, or diamond settings. We strongly recommend that you seek professional assistance in ensuring the correct sizing. Many local jewellers are happy to provide this service.
Width of rings. Larger ring widths (10mm and above) will only suit people with longer fingers. Please make sure you have enough finger before the knuckle to accommodate a wider ring. If in doubt, choose the 7mm or 8mm option.
Engraving: The amount of engraving is subject to the free space available on each specific item. We promise that we will faithfully replicate the words, letters, numbers and characters exactly as you specify. However, we cannot be responsible for any errors in the information which you give to us, such as spellings, capitalisation, punctuation, bracketing etc.
Geti, Zirconium, friendship,