Mother's Day Memorial Jewellery
Mother's Day is one of the most important dates in the calendar, but it can also be a painful time for many. Our Mother's Day memorial jewellery is a great way to celebrate those who are no longer with us, helping families remember the most influential, important and special people in their lives – their wonderful mums.  
While Mother's Day calls for celebration, not everyone will get to give their mum a hug or tell her how much they love her. For those whose mothers are no longer with them, or for mothers who are coping with the loss of a child, this can be a very difficult time.
Our Mother's Day ashes jewellery and memorial gifts are made with sensitivity in mind so you can show that a loved one is in your thoughts. 
Finding the right Mother's Day memorial jewellery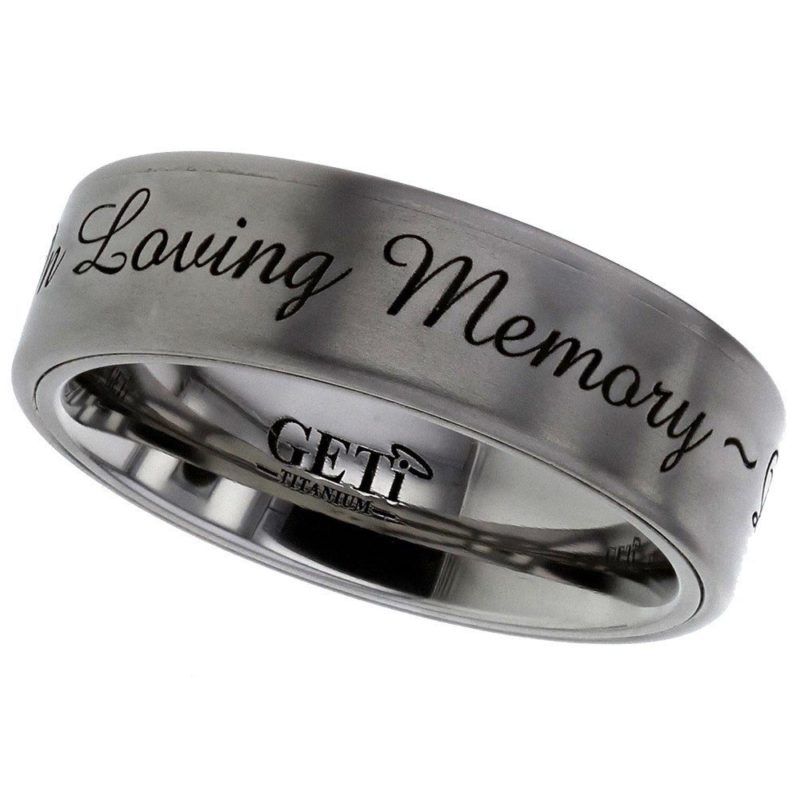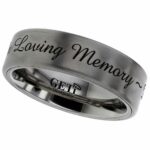 When it comes to selecting the perfect Mother's Day memorial jewellery pieces, it's important to choose something that the recipient or yourself will be able to treasure forever. We have a range of beautiful products that can capture special memories in the most incredible ways.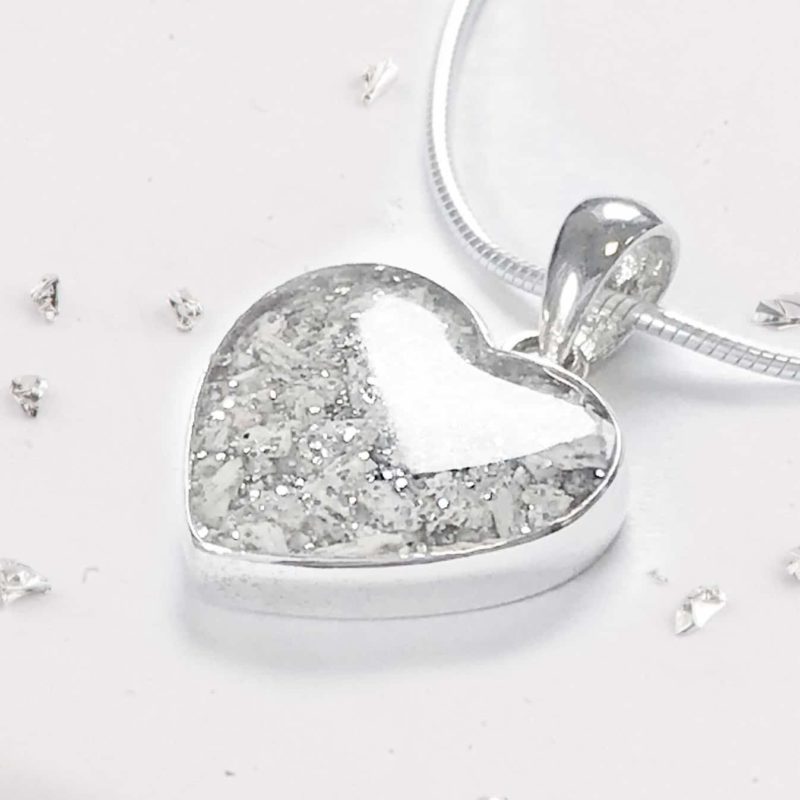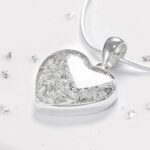 Engraved inscription jewellery such as this Titanium Ring can display words, names, short phrases, or even a line from a favourite song. This adds a personal touch that creates special meaning for the wearer. For those who have lost their mum, engraved jewellery can be a wonderful gift at this time of year, reminding them that a mother's love is eternal, even when they are no longer present in the physical world. In addition, this stunning ring incorporates your loved one's ashes into a unique design, making it even more of a meaningful keepsake.  
Another example of ashes  jewellery for Mother's Day is this Silver Inlaid Crystarosin Heart Pendant. It can be inlaid with ashes or hair of a loved one, keeping them close to you wherever you go. It's a beautiful reminder that is also discreet and reserved only for the wearer if they wish to keep the meaning of their jewellery to themselves.  
How Mother's Day ashes jewellery is made
One of the questions that we often get asked is how our ashes jewellery is made. At Footprints & Whispers, we take our craft very seriously and treat each design with respect. We work with the best artisan jewellers, artists and designers in the UK, and ensure that materials such as ashes and hair are always handled with care. 
Ashes jewellery is a revolutionary product that uses ashes of loved ones to create unique and meaningful jewellery pieces and keepsakes. We create inlaid designs into Crystarosin gems as well as preserve cremation ashes in glass – and all of this can be done in a range of colours. We also use hair and ashes to create imprints on gold or silver for a subtle and elegant finish.  
We do our best to accommodate any customisations for our clients. For instance, if you like one of our jewellery pieces but would like to alter it in a certain way, feel free to get in touch and we will see if it is at all possible. Mother's Day ashes jewellery should hold special meaning for the wearer, so we always try our best to add any bespoke changes. 
Mother's Day memorial gifts
We understand that not everyone enjoys wearing jewellery, and some people don't feel comfortable wearing memorial pieces when they are out and about. For those who prefer to remember their loved ones in private, or for those who simply don't wear much jewellery at all, we also have a range of Mother's Day memorial gifts. 
Our remembrance gifts are perfect for displaying in the home, and they are suitable for anyone who misses their mum at this time of year, or even a mother who is grieving the loss of a child. While this wonderful date brings families together for celebration, we know it can also be hard for others. Our beautiful range of artwork and handcrafted gifts for the home can be given as gifts to ease the pain, or purchased for yourself to help you cope with the loss of someone you loved.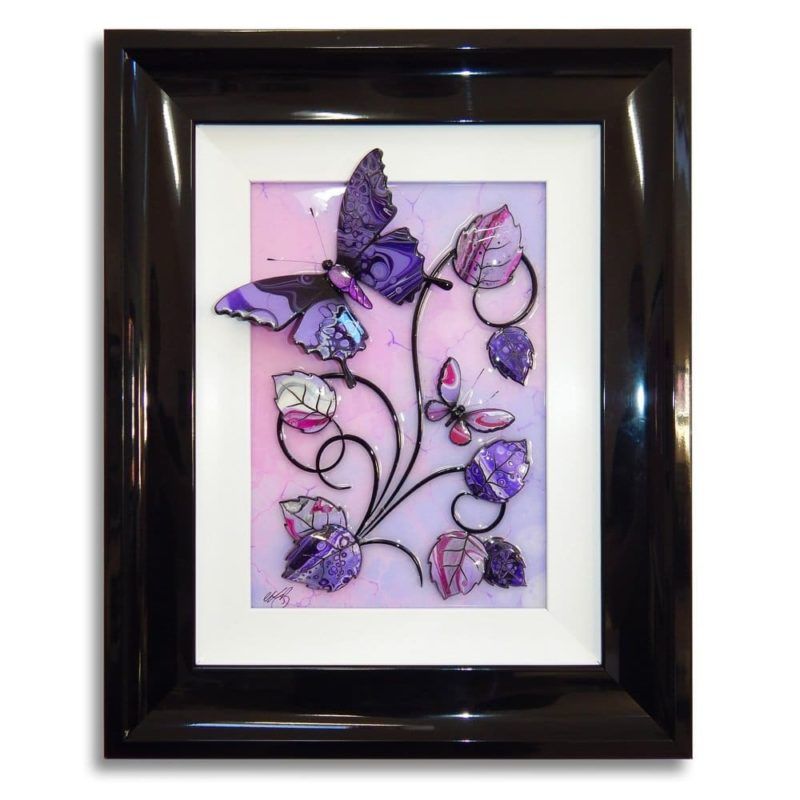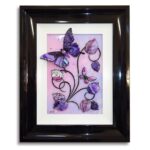 Something like this Memorial Butterfly Art can be a great piece to display on your walls. It infuses cremation ashes into the design and features the symbolic butterfly, a beautiful and ethereal creature that has spiritual significance in many cultures. Butterflies are powerful representations of life, and many cultures associate the butterfly with our souls, making it the perfect symbol to mark the eternal memory of our mums.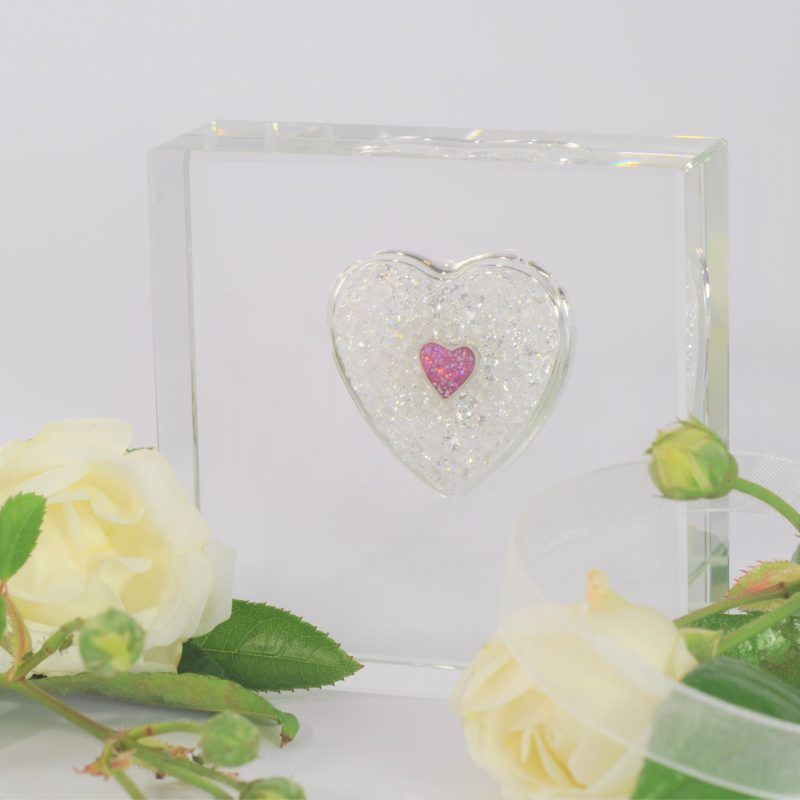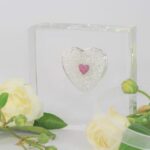 Or for something discreet and stunning for a desktop, shelf or surface, we recommend the Square Sparkling Glass Heart Memorial ornament. It features a heart-shaped bubble in the centre, with a sterling silver Crystallure heart made from ashes or hair and is surrounded by tiny clear crystals.
If you are interested in buying a gift for Mother's Day or any other occasion, please bear in mind that there is a 6 week lead time on many of our products due to them being custom made by our artists. If you would like to give the gift of remembrance for a friend or family member sooner, take a look at our gift vouchers. 
To find out more about our Mother's Day remembrance gifts and how they are made, visit this page.