How ICE Jewellery may be a lifesaver
How ICE Jewellery may be a lifesaver
As an active sport enthusiast, the acronym "ICE" may not be new to you.   "ICE" (in Case of Emergency) and "NoK" (Next of Kin) information is often asked for during sports events should an accident happen.  The emergency services can quickly access information from your closest to better help you in an emergency.
However, as a lone adventurer, if the worse happens and you are unable to assist the emergency services yourself, it could cost you dearly in time, limiting the treatment you receive.
In 2005 a British paramedic, Bob Brotchie, came up with the idea of promoting easy access to Next of Kin and other important medical information that can be found easily by the emergency services if needed.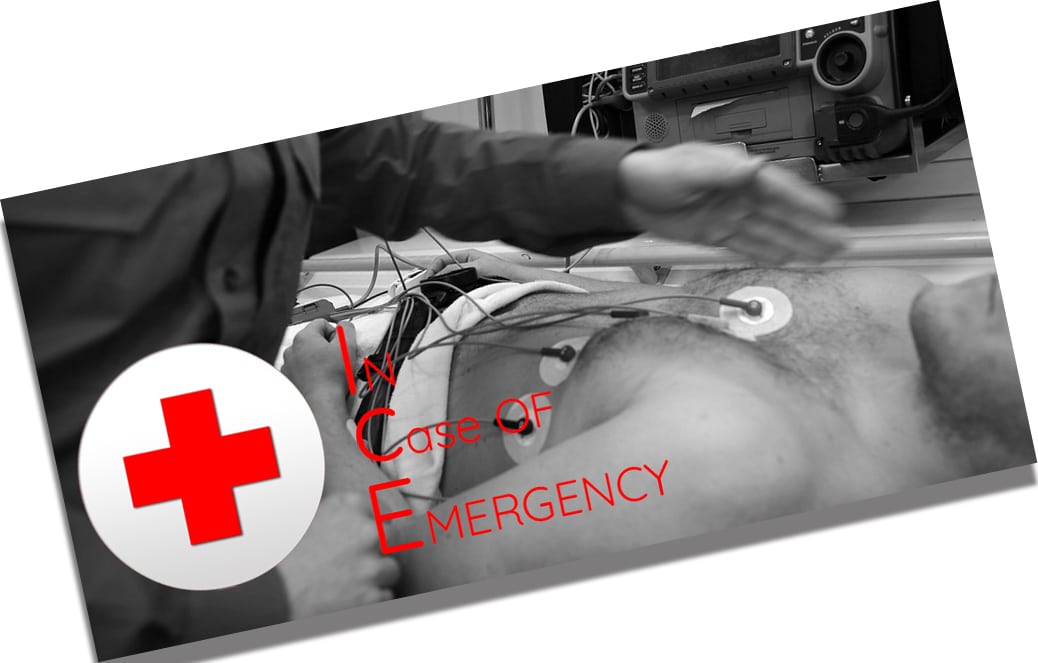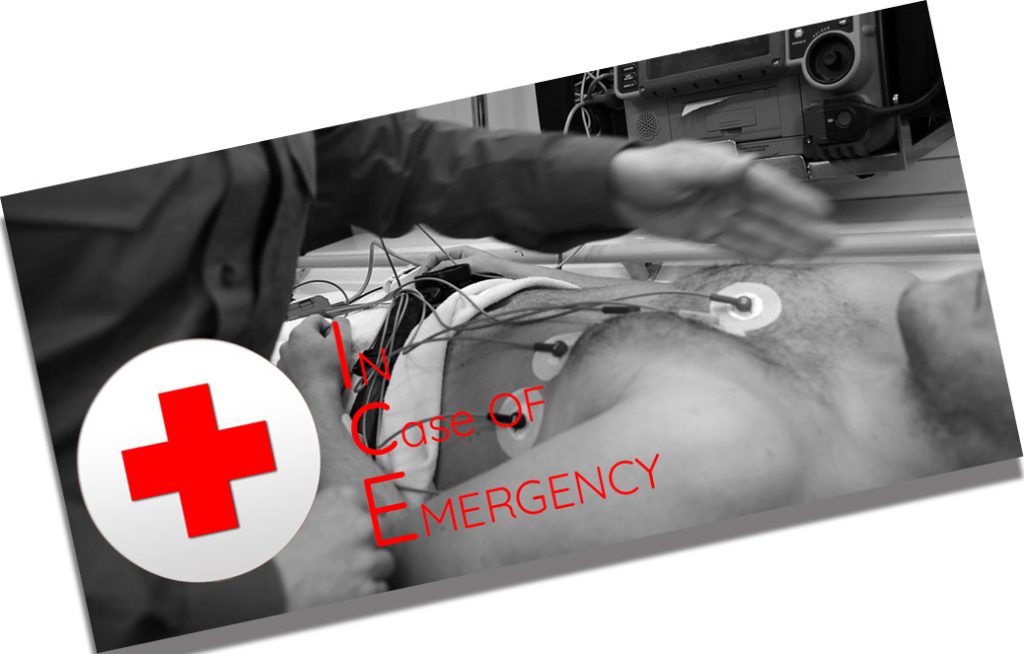 All emergency services, such as paramedics, firefighters, police officers and hospital staff are aware of "ICE" and will contact the next of kin in an emergency situation.
Is ICE Jewellery the same as Next of Kin tags?
The term "ICE" is known by all Emergency Services.
"NoK" is known by many and means that you are genuinely Next of Kin.
What details do I need on my ICE and NoK jewellery?
You will need to add the name of the person you would like to be contacted in case of an emergency and their contact number.  On most of our jewellery items, there is space on the reverse for extra text if you would like this option.
What options are there available to me to hold ICE information?
With the message being heard by more and more people, it is only right that there should be a range of ways that your details can be accessed easily – giving you and your family peace of mind.
Mobile phone – most phone will offer you the ability to add next of kin details, your medical details and blood type.


"ICE" and "Next of Kin" Jewellery – we offer a range of high-quality and durable rings and dog tags that can be engraved with your details.
There are pros and cons with both the above.
What if your mobile phone is lost or destroyed?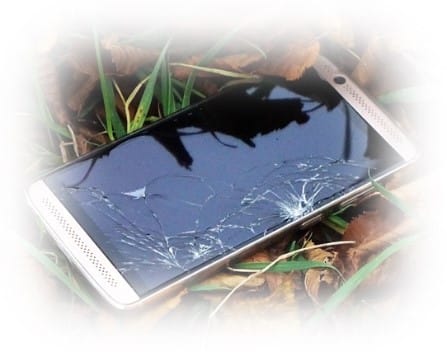 … your "ICE" information will not be accessed easily, which could have a negative impact on treating you quickly.
"I don't want to wear a ring because it could cause an injury"
 … a dog tag around your neck is an excellent way of reducing the risk.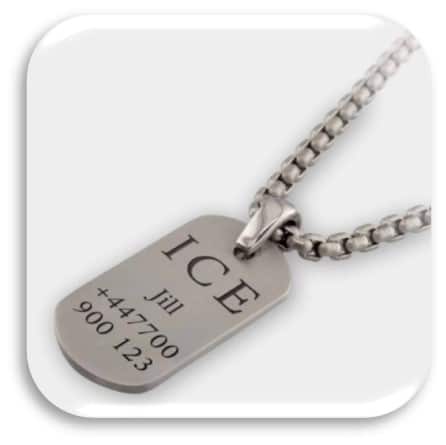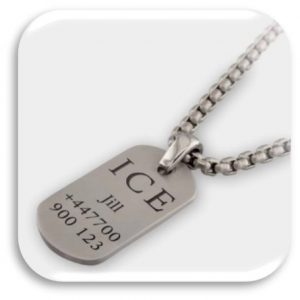 Alternatively, we offer ID bracelets suitable for wearing during your sporting activities. We have an ever-growing range of jewellery to suit your activity and occasions.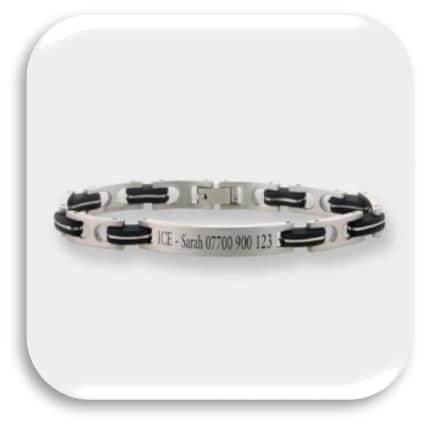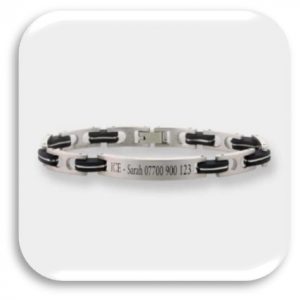 How much does ICE Jewellery cost?
Our ICE jewellery collection vary in styles to suit different tastes and adventurers – starting at £128.   There are poor quality imitations on the market that are both disappointing and are not fit for purpose. We believe that our British made handcrafted ICE and NoK jewellery items stand out against them.
Footprints and Whispers specialise in jewellery that focuses solely on special events in everyday life.  The loss of someone special and, meaningful jewellery – which also include "ICE" and "NoK" jewellery.
Knowing that you have taken steps to help ensure you or a loved one's safety by choosing an In Case of Emergency jewellery item, shows how much you care for them.
Essential information is easily to hand for emergency services to access, saving valuable time, further injury or even death.
Cyclists | Fishermen | Wild Water Swimmers | Surfers | Sailors | Kayakers | Climbers | Paddle Boarders | Walkers | Snow Boarders |Skiers | Horse Riders | Scuba Divers | Trail Riders | Mountain Bikers | Coasteering